Thursday, August 31, 2006
Video Music Awards
After OK Go's treadmill performance, I feel the VMAs need their own discussion post.

So...discuss, lol.

veronica mars, 1. ashlee simpson...1?
something awesome: veronica mars season premiere will stream on msn a week early!



Veronica Mars Sneaks Online a Week Early





According to Variety, the new CW network will premiere several of its series early, via commercial-free streaming on MSN. Among the shows getting advanced bows are Runaway (available Sept. 18), Everybody Hates Chris (Sept. 24) and Veronica Mars (Sept. 26).



squeeee! i've been dying with anticipation, so this is clearly REALLY EXCITING.

hey, those of you who haven't ever seen VM, now is totally the time to try it!

download the pilot!

if you don't like it, i'll..i don't know. i'll owe you something. but it's worth a try. for real.

and how could you say no to this girl?




(fyi - the answer is, YOU CANNOT.)



also, vm fans should check this out, as it's VERY intriguing. help me, veronica!

in far, far less awesome news: ashlee simpson joins the west end production of "chicago"



Ashlee's Kind of Town: "Chicago"





The transposition of the Simpson sisters has taken another turn: as Jessica loses her voice, Ashlee's found a new one.



The "L.O.V.E." singer has confirmed reports she has signed on to star as Roxie Hart in the London production of Chicago this fall.

i...do not approve. :x


EDIT: and all is right with the world.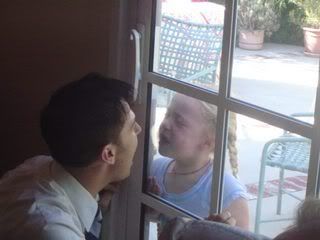 aw. *clutches ovaries*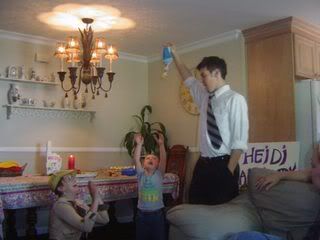 (thanks, cool person who emailed me! :P)

EDIT2: new from myspace! thanks for the heads-up, split chick! ♥

blue eyes.



EDIT3: a few more pics, spotted by courtney.

the benji doll.



cuteness. (incidentally, glasses dude is majorly cute too.)



also, i made some shirts and stuff and put them on cafepress. i was trying to make myself something for the tour, but i'm indecisive so i figured i'd send them out into the world for anyone who wants them. they're fairly simple, 'cuz that's what i like and really, it's all about me. ;)


benji schwimmer: still a keeper.
have you guys seen these?

being impressed by a benji doll this chick made.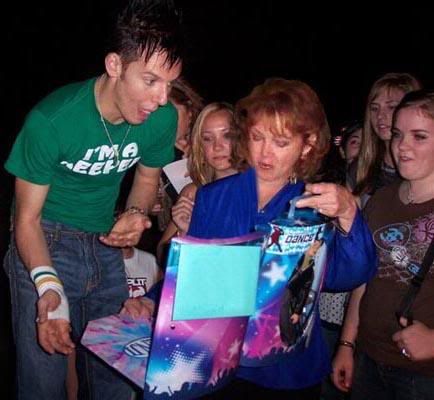 being just incredibly cute.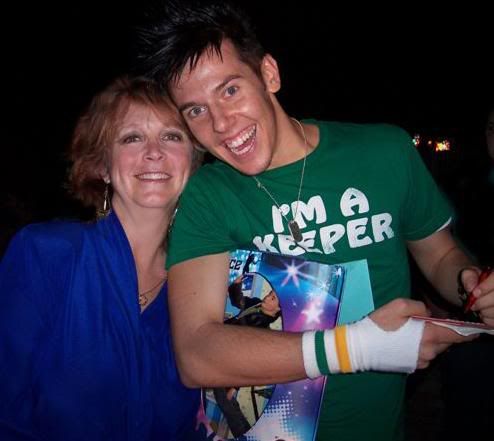 recreating the ramalama dance, lol.



in unrelated, but also important, news:


dear supernova,

you sent home RYAN?!?! srsly?! we are SO breaking up.

no love,
vixen

i knew the whole thing with my favorite contestant winning stuff couldn't last for long.

Wednesday, August 30, 2006
let's all go to the lobby...
so. in addition to being a total tv fangirl, i'm also a huge movie geek. i LOVE movies, i love going to the movies, i love analyzing and discussing movies...i. love. movies.

and it just so happens that there are a handful of movies i'm really excited about seeing. so, let's discuss. trailers included for her pleasure. (or his. or both. hee.)


little miss sunshine
. this is actually out already, but i haven't had a chance to see it yet. by all accounts, it's fabulous. stars greg kinnear, steve carell and toni collette.




the last kiss
. september 15. i love zach braff to bits, and this looks amazing. the trailer makes me cry, because i so
get it
. starring zach braff, jacinda barrett, rachel bilson and blythe danner.



two movies about old hollywood.


hollywoodland
. september 8. so intriguing. i love the whole neo-noir thing and i think the casting is just about perfect. stars adrien brody, diane lane and ben affleck.




the black dahlia
. september 15. this looks amazing! slick and seedy and sexy. i don't approve of the male lead so much, but i still think i'll love this. starring josh hartnett, aaron eckhart (rawr), scarlett johansson (rawr again) and hilary swank.



two movies about...magicians? (why are movies coming out in similar pairs?)



the prestige

. october 20. two rival magicians. is one of them actually magical? maybe. christopher nolan makes awesome movies, and the cast makes me squee. starring hugh jackman, christian bale, michael caine, scarlett johansson and david bowie(!).





the illusionist

. this is another one that's already out but i haven't seen yet. a man uses his mad magician-ing skills to begin an affair with a woman totally out of his league socially, and start a whole lot of trouble in the process. stars edward norton (swoon), paul giamatti, jessica biel and rufus sewell.



and finally, a big old squeeeeeeee for:



the departed

. october 6. martin scorsese movies make me intensely happy, the cast is to die for, and it just looks all-around FANTASTIC. the trailer makes me flail in anticipation. starring leonardo dicaprio, matt damon, jack nicholson and mark wahlberg.



anything else awesome coming out? fill me in!

Tuesday, August 29, 2006
RS:S3K with the rx vixen.
running rockstar: supernova commentary from your favorite bloggers. (that'd be us.) edited slightly for length and random bursts of off-topic smack-talking.


rx groupie: lukas is so awkward looking O.o
Vixen: magni is such a sweetie
rx groupie: i love magni
Vixen: he's probably the best singer of the group
rx groupie: he's hot in a black beanie
Vixen: i don't think he's right for SN
but he's fab
and so NICE
aww
also, toby = SO PRETTY
rx groupie: he's a new daddy! he doesn't have a mean bone in him.
I concur! RAWWR
Vixen: hee
yay magni!
i wish they'd just take the top 6 on tour
i'd deal with lukas
i'm going to be sad for the next few weeks when ppl go
rx groupie: lolz, he'd be my potty break
i knooooooooow :(
Vixen: because i like all of them but lukas, and sadly he's not going anywhere
i think storm, toby and magni are probably going to go
altho not in that order probably
i imagine the final 3 will be dilana lukas and ryan
rx groupie: 2 out of 3 ain't bad! hee
Vixen: indeed!
rx groupie: i can't look at him [Lukas]. his peaked eyebrows bother me
Vixen: y'know people call him goth clint howard
and i didn't know who that was
rx groupie: LOLZ
Vixen: and then i randomly saw him and i was like "!!!!"
rx groupie: that's ron howard's brother
Vixen: well i knew that much, but i'd never seen him, i don't think
rx groupie: he was on the shatner roast, hee
Vixen: i meant to watch that, dammit
wow i was more interested in talking about clint howard than watching lukas
lolol
rx groupie: it was so fucking vulgar. i loved it.
the roast, that is. not lukas
lol
Vixen: lukas is vulgar but not in the hot way
rx groupie: i concur
Vixen: why is gilby hot?
is gilby hot?
am i crazy?
rx groupie: cos he's fucking suave and articulate and shit
Vixen: oh, right
rx groupie: unlike myself, lol
Vixen: and tommy's hot cos he's tommy
and jason is the proud papa
rx groupie: LOLZ MAGNI!
Vixen: dude, you're suave like rico
oh, give the bald man live to sing
CREATIVE, PEOPLE.
rx groupie: Magni >>> Daughtry
Vixen: omg, make that >>>>>>>>>>>>>>>>>>>>
rx groupie: >>>>>>>>>>>>>>>>>>>>>>>>>>>>>>>>>>>>>>>>>>>>>>>>>>>>>>>>>>>>>>>>>>>>>>>>>>>>>>>>>>>>>>>.
Vixen: i bet he doesn't have a ginormous MAGNI tattoo
plus he just eyefucked me
rawr
rx groupie: he totes put babies inside us.
Vixen: hot bald babies
and dude! he's the one bald white guy i've managed to find hot
well played, iceman
rx groupie: bald babies are actually better. hairy ones cause heartburn during pregnancy. that's not cool.
Vixen: more like...disturbing
rx groupie: The more you know shooting star
Vixen: LMAO
the house band should totes tour
they rawk
rx groupie: yeah, they should.
Vixen: rubs magni's head
rx groupie: :brows
Vixen: do i get three wishes?
lolllll
not that one
perv. :P
omg I WANT TOMMY'S HAT
has he had that all along?!
rx groupie: yeah, lol
Vixen: damn, i need to get on the ball
rx groupie: lolz, the heat's getting to you
Vixen: IT IS.
they said ryan's next, right?
rx groupie: i dunno, lol.
Vixen: eeee it's back!
oh, should i be getting tix to this shit?
rx groupie: i'm too poor for the tour, lol
Vixen: what if lukas wins?
ew
hmm
rx groupie: LOLZ
Vixen: that kind of sucks not to know in advance
rx groupie: i wanna go though sobs
Vixen: mmmm, the dark horse
we'll have to see when and where it is
rx groupie: i wanna ride his dark horse
Vixen: we can finagle something maybe
word
clocks kinda sux
rx groupie: mmmm. piano.
Vixen: it's hard i'd imagine
(That's what she said)
rx groupie: LOLZ
Vixen: he's so damn sexy
rx groupie: saagaqegtbvavqg
Vixen: eeeeee
fgkjbha df
ROCKSTAR
i'm squealing, lol
rx groupie: his ass is spectacular
he should so fucking win
Vixen: i concur
rx groupie: also, you should send me his album
lol
Vixen: naturally
rx groupie: \m/
Vixen: and hey, you're authorized on my itunes, so yeah!
lol
gah
piano rockingness
omg
rx groupie: dave wants to ride ryan's dark horse
Vixen: can ya blame him?
lucky piano, lol
rx groupie: not at all!
Vixen: oh jason, you LIE
ryan = the awesome
rx groupie: jason's jus jellus!
Vixen: i would be too
rx groupie: i know i am
Vixen: haha
rx groupie: is green with envy
Vixen: toby sings backup for storm!!!
eeeeeee
too much pretty
rx groupie: awesome!
Vixen: ack phone
rx groupie: \m/
Vixen: mom
hang on
rx groupie: i figured, lol
Vixen: ok, she's gone
she's all "what happened to that girl?"
"why was that crazy girl crying?"
lmao
rx groupie: hee!
Vixen: she's never watched before, clearly
rx groupie: she must have missed last week's show too!
Vixen: tobyyyyyyyyyyyyy
rx groupie: toby's tummyyyyyyyyyyyyyyy
Vixen: he's so cute
i could lick him
rx groupie: he's a glammed out puppy dog
Vixen: HE IS
golden retriever o' glam
rx groupie: i want him on my leash
Vixen: sit. stay. beg.
good boy.
lol
rx groupie: wait...storm was on stage too? lol
Vixen: hee, i KNOW
i was just about to say that toby distracted me the whole time
ouch, gilby
aw
storm is so gorgeous
i'd hit that
rx groupie: REBEL YELLLLLLLLL
Vixen: she'd eat me alive, but still
tobyyyyyyyyyy
omg toby/ryan otp
rx groupie: for realzz
Vixen: i love his bondage-y wrist thing
rx groupie: it's a big ol' cuff. RAWWWR.
Vixen: oh that was hot
eyefuckage, damn
rx groupie: more babies!
Vixen: omg lucky bitches!!!
rx groupie: pimp!
Vixen: t.lee approves
lmao
rx groupie: yeah, he does LOL
Vixen: omg they're totes fondling toby
rx groupie: safaggqegadvsgqa
Vixen: that was HOTTTT
i think tommy hopes for toby as the singer
because he'll prolly bring in the most girls
rx groupie: ME TOO, BROS!
lololololz
Vixen: lmao
wow, dilana sounds more like tracy bonham than herself
weird
eeeeee magni
never change
rx groupie: she's so wee!
Vixen: munchkin rocker chick!
lmao @ jason
i wish i could pull off having hair in 27 different colors
rx groupie: i know!
Vixen: uh oh, early b3
WTF?!
rx groupie: :O
Vixen: :O
rx groupie: :O
Vixen: :O :O :O

i have no idea what to think
clearly we're not the only ones who love blogging.
benji blogged!


hey guys...well some new twists and turns of events have conspired in the last few days...
so much news to announce. I have agreed to do my first feature film with heidi. Its dubbed "For Love and Dance" ...we both will have soeaking roles in it to get our feet wet. We play champion swing dancers(far fetched eh?)...its going to be a lot of fun and we film at the end of this year after the tour. Tour is coming along very well....we are in our second day of rehersals...theyre going great!!!! Great dancing with everyone again. The whole conceptualization of the tour is just awesome! We reherse in a secret location right next to Janet and her tour

(ooh, i wonder if he met blake from last year. *hopes for pic of the blakji* -vix)

as well as Pink and Tom Petty. I have a new song I will be doing for my solo in the tour. That should be fun!!!
On other news...
Sadly, the Fred Astaire movie is not going to happen. BUT!!!! I have just recieved a few new scripts and Im wrestling with a few different sitcoms and possibly Broadway shows coming after the tour. Things are crazy right now....butin a good way!!! Im just counting my lucky stars and blessings....DEMAND is coming along amazingly. I have new staff working on getting the website up as well as international recognition coming to the forfront for more exposure and attention. Come the end of the year I will be asking for volunteers as well as donations and fundraisers so keep in touch with this site in the coming months.
I love you guys...and miss performing live on TV for all of you...CANT WAIT FOR THE TOUR!
Brush your teeth!!!
Benji

EDIT: love & dance -- i'm assuming this is the movie, altho i could definitely be wrong. here's the poster. never mind -- as a lovely commenter pointed out, it's unlikely they'd be in a movie filmed in israel. doh!

also, he posted a new pic.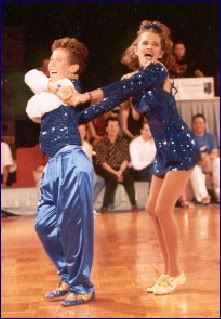 check out his shoes! lol. also, heidi looks like kimmie gibbler. srsly!!

EDIT2: also, his new background makes me giggle. because hi, i'm 12.




*signs up*

hee. you know y'all thought it, too.

EDIT3: a nice article about benji -- can i be briefly smug that the writer "couldn't get an interview"? because, um, I GOT ONE. hee. also this search engine is neat, it, like, constantly updates itself. thanks to pouncer84 for the links!

EDIT4: here's the actual movie, i'd venture.

EDIT5: pic from the radio thingy the other day. thanks, anonymous person of awesome!

pretty fly for a white guy. lolllllll.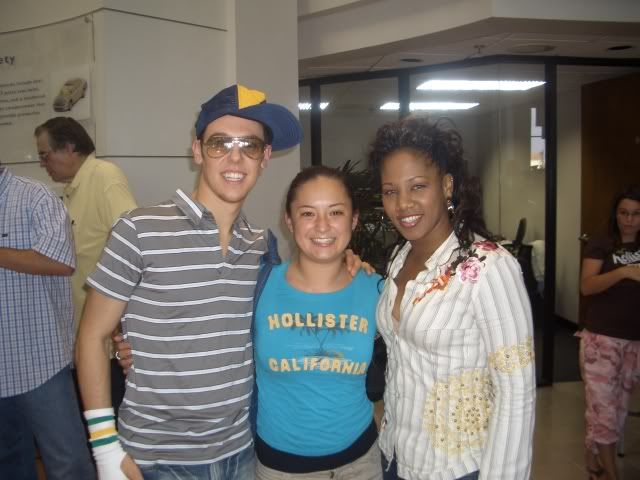 more pics: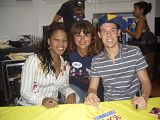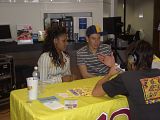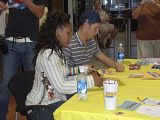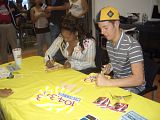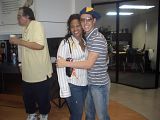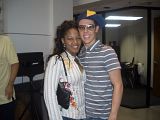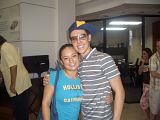 Monday, August 28, 2006
25 people who i wish were real.
so joss whedon did this, and it seemed like fun, so i will, too.

in no particular order, i give you, my 25 favorite tv characters. and yes, i know there are a disproportionate number from BSG, but i couldn't pick. that show has an absolutely stunning ensemble.

-veronica mars,

veronica mars

. gorgeous, funny, and smarter than all of us.

-logan echolls,

veronica mars

. he's an absolute MESS and it's breathtaking.

-keith mars,

veronica mars

. best TV dad i've ever seen. also, a balding badass.

-captain malcolm "mal" reynolds,

firefly

. a revolutionary and all-around rockstar. also gave one of my favorite lines ever -- "i aim to misbehave."

-dr. perry cox,

scrubs

. owning my soul one glorious rant at a time.

-janitor,

scrubs

. an absolute terror in coveralls.

-dr. miranda bailey,

grey's anatomy

. the world is a little better for having dr. bailey in it.

-angela chase,

my so-called life

. the most real teenage girl i think i've ever seen on TV.

-ari gold,

entourage

. and now jeremy piven has the emmy to show for it. hug it out, bitches!

-captain kara "starbuck" thrace,

battlestar galactica

. the perfect combination of hard-ass fighter pilot and vulnerable girl.

-president laura roslin,

battlestar galactica

. a saint made of steel.

-commander bill adama,

battlestar galactica

. who knew the guy from

stand & deliver

could rock so hard?

-dr. gaius baltar,

battlestar galactica

. a possibly crazy genius with a british accent and a gorgeous blond woman in his head? yes, plz.

-lt. sharon "boomer" valerii,

battlestar galactica

. "shades of grey" doesn't begin to cover it.

-jim halpert,

the office (u.s.)

. i have yet to encounter a woman who wouldn't like a jim of her own.

-michael scott,

the office (u.s.).

a hilarious combination of reprehensible and pitiable, sometimes within seconds.

-seth cohen,

the o.c., season 1

. he went downhill as time went on, but in the first season his adorable geekiness rivaled that of benji's.

-celia hodes,

weeds

. she swapped her chubby preteen daughter's secret chocolate bars for chocolate laxatives. 'nuff said.

-doug wilson,

weeds

. kevin nealon as a pot-smoking city councilman/CPA. HIGHlarious. :P

-denny crane,

boston legal

. hello, william shatner. i had no idea you were full of this much awesome.

-alan shore,

boston legal

. he gives the best speeches in court, omg. also, hello, it's james spader.

-pacey witter,

dawson's creek

. the hell with dawson; pacey's where it's at.

-mr. big,

sex and the city

. i know lots of people preferred aidan, but i LOVED big. so hot, so sophisticated, so emotionally unavailable. i'm such a cliche, lol.

-bree van de kamp,

desperate housewives

. girlfriend makes neurotic suburban living look GOOD.

-georgia lass,

dead like me

. incredibly real and identifiable. which is impressive since she's a dead teenage girl who works as a grim reaper.

maybe i can harass rx groupie into doing one of these.

so who'd i forget?

BLOGJACK: Rx's list of 25 Characters She Wishes Were Real



01. Jeremy Goodwin (Sports Night)

- He's a good boy with book smarts and a heart the size of Saturn. He's also extremely articulate, and I can only assume he's got a huge dictionary. (Heh.)



02. Veronica Mars (uh...Veronica Mars, lol)

- She's the perfect mix of adorable and awkwardness. She's an outsider with an in to the inside. She's a snappy dresser!



03. Cindy "Mac" Mackenzie (Veronica Mars)

- I just generally adore her. Her every wish is my shift-command.



04. Delores Herbig (Dead Like Me)

- OH MY GOD. I cannot even tell you how much I love this woman. She's a delightful collection of damaged goods and lacks any sense of shame. She's quite possibly my favorite TV character in the history of the world. Oh, Delores; I love you AND your big brown eyes.



05. Mason (Dead Like Me)

- Anyone who can reap a father at his child's birthday party and still manage to make me want to do unmentionable things to him deserves a spot on this list.



06. John "J.D." Dorian (Scrubs)

- He's pretty as hell and seems to have a thing for slightly damaged girls. I think I'd stand a chance with him!



07. Dr. Perry Cox (Scrubs)

- I'm someone who lives and breathes sardonic wit. Dr. Cox is everything I've ever wanted to be. He's this Godless sodomite's golden idol. (Thanks for the apt description, Steven Colbert!)



08. John Cage (Ally McBeal)

- The most gently unhinged man in law. His bathroom stall dismounts made my heart soar. In other news...why isn't this show on DVD?!



09. Jerri Blank (Strangers With Candy)

- Her self-destroyed childhood makes me feel really good about myself, lol. Also, she's played by Amy Sedaris, and Amy Sedaris in any form is amazing.



10. Dr. Cristina Yang (Grey's Anatomy)

- I love her a ridiculous amount. She's stubborn and selfish, but her begrudging ways of showing emotion are so much more real than any of the flourishing crap Meredith's spewed lately.



11. Dr. Preston Burke (Grey's Anatomy)

- "I am Preston BURKE!" What else is there to say? He's the effing man, and even with a bullethole wound, he's got more stamina and logic than the rest of Seattle Grace's collective staff.



12. Dorothy Zbornak (The Golden Girls)

- Again with the golden idolness. When I'm old and (more fully) grey and playing shuffleboard in SoFlo with Vixen, I hope to be as tough a woman as she is. I also hope I have the immunity to handle cheesecake in my 70's, lol.



13. Rose Nylund (The Golden Girls)

- It's more Betty White than anything, but Rose is an utter sweetheart, and her massive heart overpowers her general idiocy.



14. Stewie Griffin (Family Guy)

- This? Is my future child, lol.



15. Karen Walker (Will & Grace)

- I would love to be an independently wealthy woman with an endless supply of martini mix. That'd be the most fabulous life EVER.



16. Michael Scott (The Office)

- God, what a fantastically awful boss. He and Delores Herbig are my dream OTP.



17. The Leatherman (Saturday Night Live)

- Cos I don't like leather...I love leather. *cracks whip*



18. Debbie Downer (Saturday Night Live)

- My very own doppelganger!



19. Conan O'Brien

- That's just his television persona, after all! His real name's Chip Whitley. (It is...ask Benji!)



20. Xander Harris (Buffy The Vampire Slayer)

- The awkward guy who got to date the pretty girl. He was my first TV crush. He was also the father of my 8th grade home economics flour baby. No joke.



21. Willow Rosenberg (Buffy The Vampire Slayer)

- I wanted to be her when I was in middle school. I used to bef my mom to let me dye my hair red and buy corduroy skirts, but she wasn't having it, lol.



22. Lizzie McGuire (Lizzie McGuire)

- I was an unashamed fan during high school, and not any more closeted today. While Hilary Duff herself bothers me a great deal, I loved little Lizzie McGuire and her cute wardrobe and shallow problems.


23. Homer Simpson (The Simpsons)
- Always and forever, my favorite TV dad. He isn't real in any sense of the word, but he's eternally awesome, and kicks most real dads' asses.


24 & 25. Matt Albie and Danny Tripp (Studio 60)
- The show hasn't even started, and I already love these two more than words can say. Aaron Sorkin is amazing at developing a fabulous cast of characters. *

waves to Jeremy up top

*

EDIT: bonus! cute pic posted on B's myspace. the blonde with the glasses was the one who posted it. it's from tyra, i guess.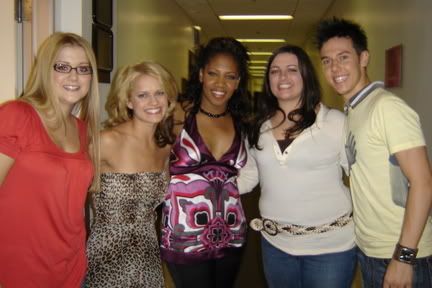 paging dr. delicious!
i totally stole this from rx groupie's lj. mwahahaha.

i *heart* dr. will! this is hilarious.


and in unrelated but adorable news:

the schwimmer sibs, circa 1990ish, from lacey's myspace.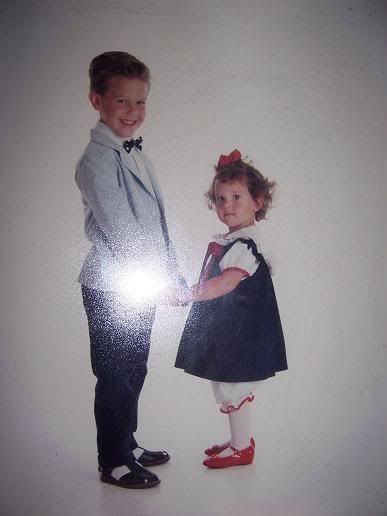 EDIT: damn do i adore lacey.

is this SUPPOSED to look sort of bondage-y or am i just particularly dirty-minded?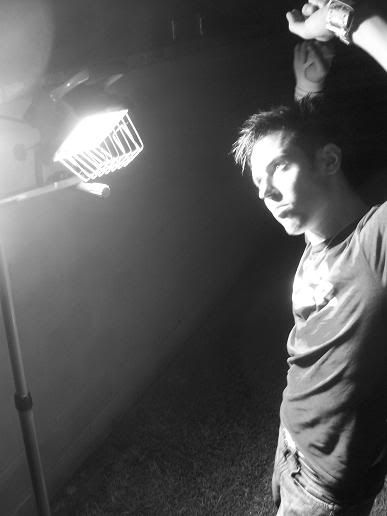 heavy with mood.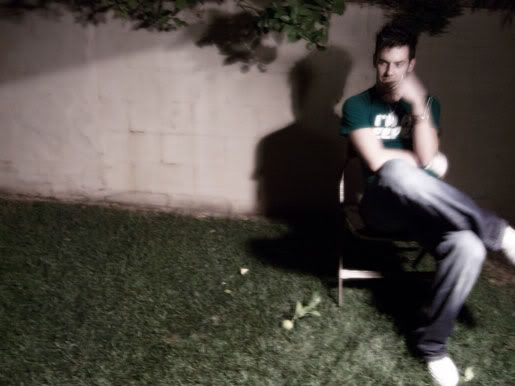 a little bit of benji in my life, a little bit of tranji by my side.
benji posted some new pics on his myspace. i've seen two of them, i think, but i'll post them anyway 'cuz that's how i roll.

benjelle with a side of travis.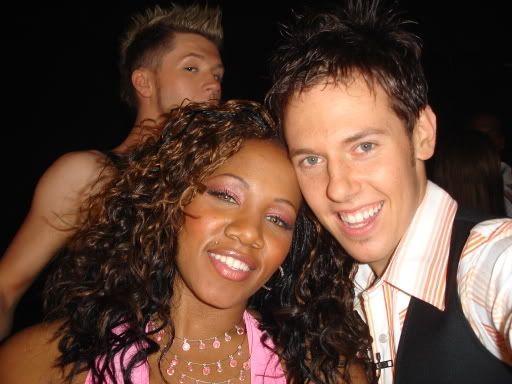 benji = star.



gentlemen bloggers prefer blondes.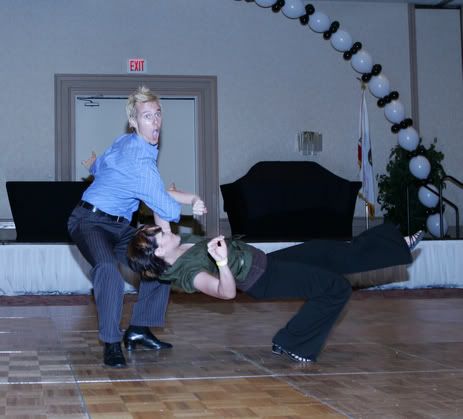 tranji = true thugs. also adorable.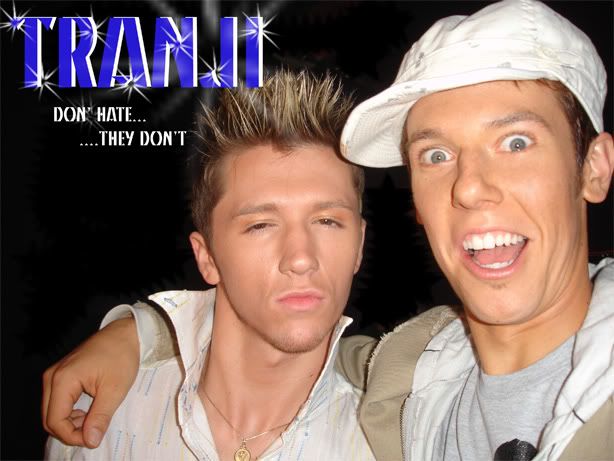 EDIT: clearly he's messing with stuff now. here's another pic.

this looks really hard. (that's what she said.)



the intellectual look.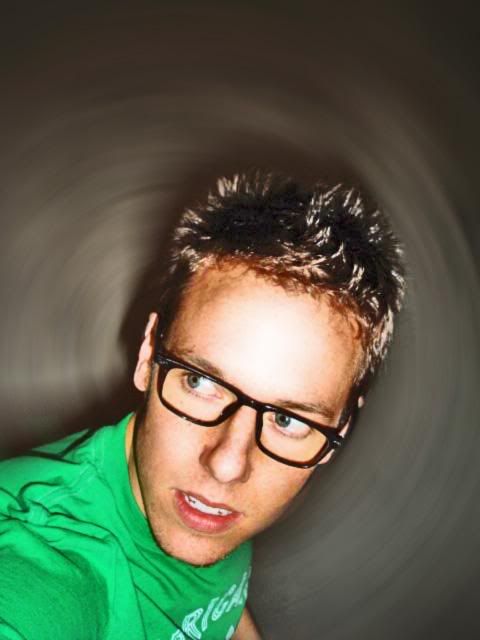 EDIT2: hey, check out the icon and friends-only banner i made to match my livejournal!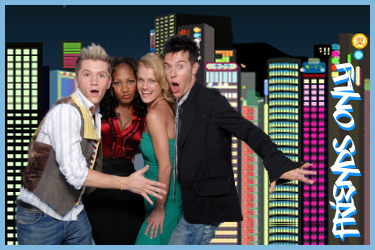 i thought they came out kinda cool.

another from the myspace:

titled "a hug from above." aw.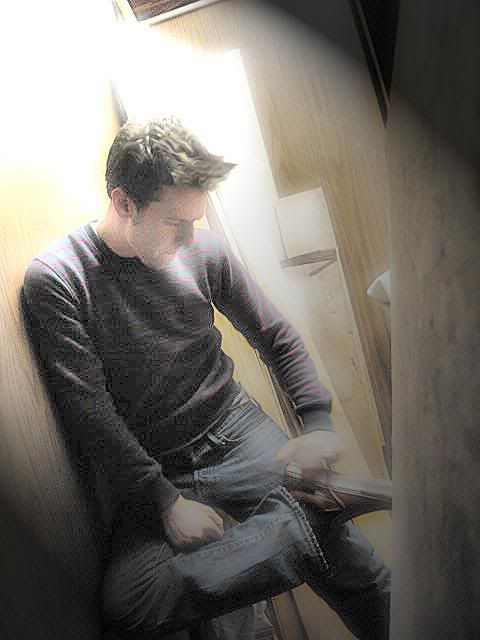 my favorite officemate.
so, yayyyyyyy for the office winning best comedy series at the emmys tonight! i love, love, love that show and i couldn't be happier for everyone involved.

so, in order to properly celebrate, i thought i'd post this vid i just found on youtube, because it's adorable, and features the obscenely lovable jim halpert.

if you don't watch the office, you're totally missing out. watch this vid and observe the cute!!!


Rx Groupie BLOGJACK!

Just found these of the opening Emmys segment. It's totally hilarious, and you should all check it out.

Part One:


Part Two:


Sunday, August 27, 2006
god gave me this emmy, and i feel god in this chili's tonight.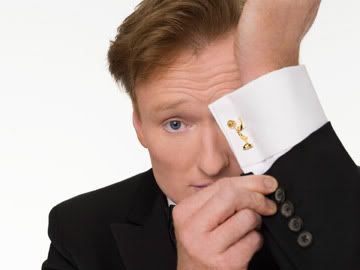 so, the emmys are on tonight! and even tho some people/shows were ROBBED of nominations (kristen bell? zach braff? jason bateman? hugh laurie? john c. mcginley? and nothing, NOTHING, for battlestar galactica? i could go on.), it's fun to speculate. so, here are the nominees in the main categories, with my choices in bold. these are obviously completely unscientific and also fully biased by which shows i actually watch. and i left out the miniseries/tv movie categories because i never saw one second of any of them. (altho did you guys know that ellen burstyn is nominated for a cameo performance that lasts for 14 seconds? yeah, the voters TOTALLY watch the tapes. *eyeroll*)



ACTUAL WINNERS IN RED.





Drama Series

:
"Grey's Anatomy," ABC < ---

(Rx's Choice (lol))


"House," Fox


"The Sopranos", HBO




"24," Fox


"The West Wing," NBC

i would've picked

GA

, but the last few episodes of the season sent me into a rage. that izzie/denny storyline was RIDICULOUS.



Comedy Series:


"Arrested Development," Fox
"Curb Your Enthusiasm," HBO


"The Office," NBC

< ---

(also Rx's Choice!)

(EEEEEEEEEEE!!!)


"Scrubs," NBC
"Two and a Half Men," CBS



altho i wouldn't say no to any of the others, except

two and a half men

. i mean, really now. O.o





Variety, Music or Comedy Series:


"The Colbert Report," Comedy Central < ---

(Rx Choice #3)




"The Daily Show With Jon Stewart," Comedy Central < ---

(Rx Choice #1)


"Late Night With Conan O'Brien," NBC < ---

(Rx Choice #2)


"Late Show With David Letterman," CBS
"Real Time With Bill Maher," HBO


(I'm indecisive!!! - Rx)





sorry, benji, but jon stewart is my homeboy. i like all of these shows, actually, so i'm cool with any of them.





Actor, Drama Series:


Christopher Meloni, " Law&Order: Special Victims Unit"


Denis Leary, " Rescue Me"


Peter Krause, " Six Feet Under" < ---

(Rx Choice...but only because he's a Sports Night alum!)




Kiefer Sutherland, "24"


Martin Sheen, "The West Wing"



i've loved denis leary for years, and he's amazing on

RM

.





Actress, Drama Series:




Kyra Sedgwick, "The Closer"


Geena Davis, "Commander in Chief"


Mariska Hargitay, "Law&Order: Special Victims Unit"

< ---

(Rx Choice...she's my girlcrush, lol)


Frances Conroy, "Six Feet Under"
Allison Janney, "The West Wing"



i've never watched any of those shows. i picked her because she's pretty. lol.





Supporting Actor, Drama Series:


William Shatner, "Boston Legal" < ---

(Rx Choice...it's effing Shatner!)


Oliver Platt, "Huff"
Michael Imperioli, "The Sopranos"


Gregory Itzin, "24"




Alan Alda, "The West Wing"





the only one of those shows i watched this past season is

boston legal

, which i consider way more of a comedy, despite it's hour-long format. so, i picked itzin because i keep hearing people rave about him. i do love me some shatner, tho, and his denny crane is heeeelarious.





Supporting Actress, Drama Series:


Candice Bergen, "Boston Legal"


Sandra Oh, "Grey's Anatomy" < ---

(Rx Choice...like WHOA!)


Chandra Wilson, "Grey's Anatomy"


Blythe Danner, "Huff"


Jean Smart, "24"

again, i consider

BL

a comedy, so i don't see how candice bergen really fits here. so, i'll go with sandra oh. i love, love, love chandra wilson, but i think s'oh is just a goddess.





Actor, Comedy Series:


Larry David, "Curb Your Enthusiasm"
Kevin James, "The King of Queens"


Tony Shalhoub, "Monk"




Steve Carell, "The Office" < ---

(Rx Choice...that's what she said!)


Charlie Sheen, "Two and a Half Men"

in one of the few virtual
locks of the night, you've gotta give it to steve carell. i adore him and he's fantastic. plus, his speech at the golden globes totally rocked, so i want to hear what he says tonight. SAD FACE.



Actress, Comedy Series:


Lisa Kudrow, "The Comeback"


Jane Kaczmarek, "Malcolm in the Middle"




Julia Louis-Dreyfus, "The New Adventures of Old Christine"


Stockard Channing, "Out of Practice"
Debra Messing, "Will&Grace" < ---

(Rx Choice...it's the only show I've watched!)





i could not possibly care less about any of these people. i picked her because malcolm is the only one of those shows i've seen more than one episode of.





Supporting Actor, Comedy Series:


Will Arnett, "Arrested Development" < ---

(Rx Choice...cos he gets to sleep with Amy Poehler)




Jeremy Piven, "Entourage"


Bryan Cranston, "Malcolm in the Middle"
Jon Cryer, "Two and a Half Men"
Sean Hayes, "Will&Grace"



love me some will arnett, but piven earned this one, i think.





Supporting Actress, Comedy Series:


Cheryl Hines, "Curb Your Enthusiasm"
Alfre Woodard, "Desperate Housewives"
Jaime Pressly, "My Name Is Earl"


Elizabeth Perkins, "Weeds"




Megan Mullally, "Will&Grace"

< ---

(Rx Choice...I lovelovelove Megan Mullally!!!)





jaime pressly's got a lot of buzz, and i wouldn't begrudge her the trophy, but elizabeth perkins plays the most hilariously awesome uber-bitch EVER.



so what do you guys think? are you going to watch? who're you rooting for? are my picks totally fubar? let's hear it. :P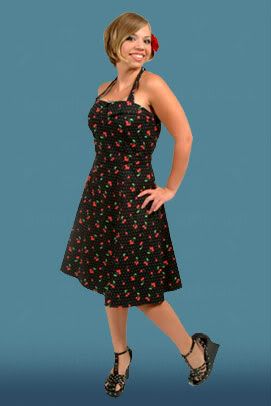 Rx's Emmy Dress
late-night love.
item the first: the TCA preshow -- thanks to joy for the link. (it's on megaupload at the moment -- i'll toss it on my server when i get a chance.)

item the second: these adorably adorable pics posted on benji's myspace. featuring a reappearance of rx groupie's favorite shirt and the CUTEST BOY EVER, srsly.

(who wants to photoshop me and rx groupie onto their heads? anyone? bueller? lol.)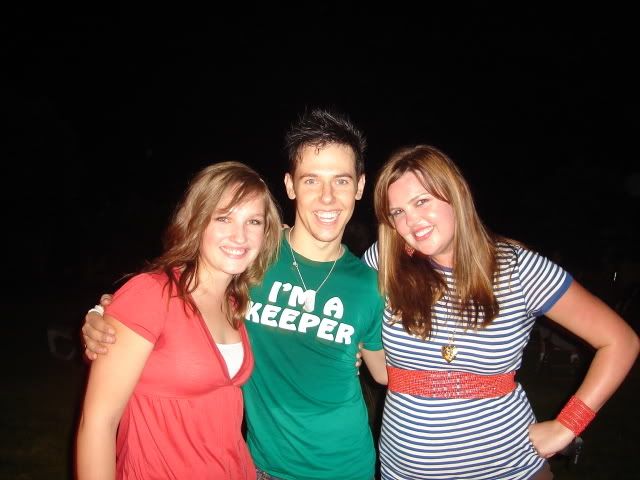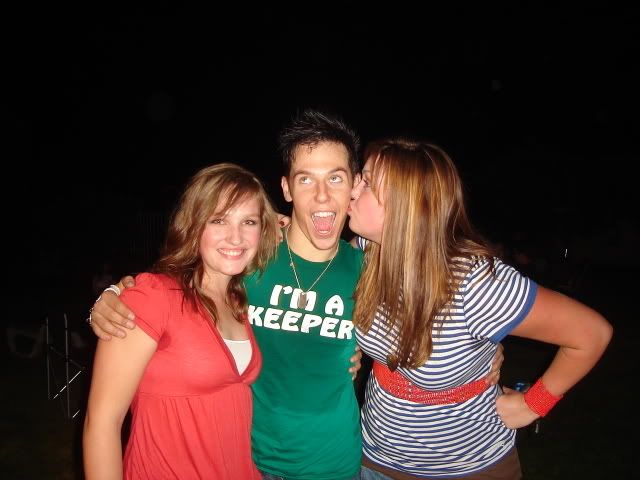 item the third: a pic of lovely reader littleblackdressmama, her hubby, and some cute guy. ;)




also, LBDM gets extra love for being the one who orginally got my number to benji, even if he lost it the first time, lol.

sleep now? maybe.

EDIT: any harry potter fans in the house? this video is AMAZING. be warned, it has spoilers through book 6. yes, book 6. it's harry/ginny, in the background, but very story-oriented and the editing is unbelievable.


EDIT2: i am

JEALOUS

!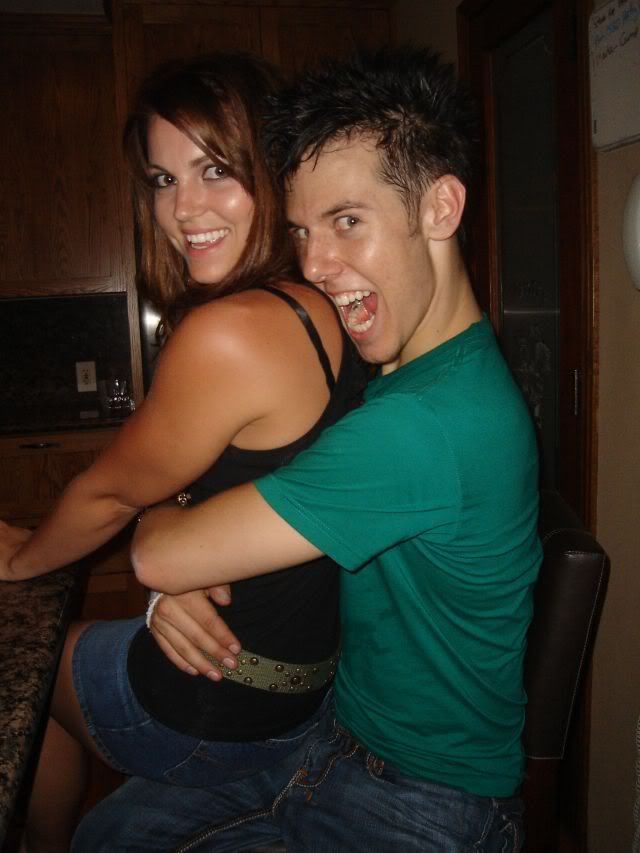 also, you guys are so cute, but i was totally kidding about the photoshop thing. altho i do appreciate the offers. :P

EDIT3: another pic, wildly envious, etc.



per a commenter, the lucky lady is a friend of his/ex-gf of his friend. also, i can't be the only one who'd love to get a look at the ex-fiance, right? silly girl.

Saturday, August 26, 2006
it's on the radio.
FYI: if people open the radio station stream i linked in the entry below, the DJ just said donyelle and benji are there.

EDIT: kbig!benji (right click and save.) thanks to split chick for capping! ♥

EDIT2: apropos of nothing, i'm totally happy with the song on benji's myspace right now, "closer" by joshua radin. it was used in the first ep of scrubs that zach braff directed, and it's just such a beautiful song. so squee.
this and that.
good morning! errr. afternoon. i just got up a little bit ago, tho, so it's morning as far as i'm concerned.

anyway, benji posted a few myspace bulletins last night.

pink comments? still mine.



the first:

Date: Aug 26, 2006 3:39 AM
Subject: benji on Megan Mullally and Tyra Banks' talk shows...

Body: we filmed them today...they won't be airing till mid/late september....Megan was amazing...we did an improve lift...very classy lady....and tyra and I threw down...it was hilarious!!!!

(i don't know what benji and tyra throwing down consists of, but i'm definitely quite intrigued, lol. i think she'd break him in half.)


I accepted a really cool award from my home town ...I had a driver take me to the reception directly after megan was over...barely made it...it was one of the best moments Ive had after wrapping the SYTYCD show...really cool! really blessed day. Im spent.
hope everyone is doing well...new changes to my myspace coming soon...
love ya'll,
benji

"geek is the new black"

(love!)



***

the second:

Date: Aug 26, 2006 3:40 AM
Subject: benji in the tabloids...

Body: nice coverage in the US weekly, and people, and in touch and star. good times...neat-o!!!



i'm going to take a look and see if there's anything super-awesome. if there is, i'll buy and scan.



***

and the third:

Date: Aug 26, 2006 4:52 AM
Subject: 2 new pics...


Body: just for fun.
nite.
benji

im in el monte cali doing some promos for the tour for kbig 104 around 2 pm with donyelle...benjelle back in action...comin atcha
b

***

here are the pics. i know i've posted the b&w one before, but here it is again, anyway.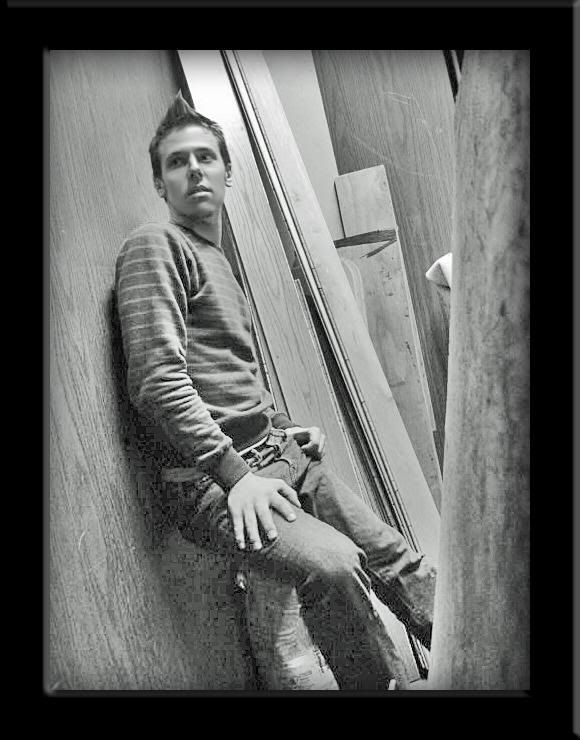 doesn't he look like a sim in this pic, the way it's photoshopped?!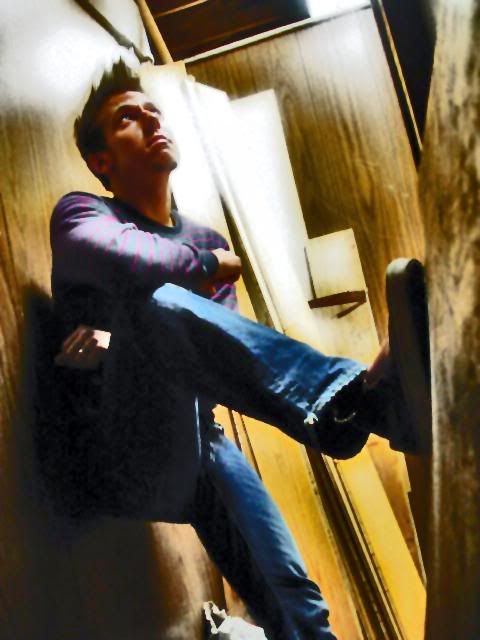 also, kbig 104 streams online, so people may want to listen to see if they catch benji and donyelle. i'm not really sure if he meant that they were going to be on-air around 2, or if they're recording commercials or something, but it's worth checking out, i'd imagine.

in unrelated news, this bright eyes video is SO sweet. i love it.


EDIT: cute pic of tranji and a couple of fans.

Friday, August 25, 2006
10 Things You Don't Know About Vixen & rx groupie
After seeing Benji and Lacey doing this over at MySpace, Vixen and I thought it'd be a cute idea to steal. We've known each other for a few years now, and we like to think we know each other pretty darn well! ;)
So, without further ado...10 things you don't know about Vixen!
01. Vixen is incapable of going a day without an iced grande non-fat white mocha from Starbucks. Often times, she'll have more than one!
02. Vixen has a red SUV named Minnie.
03. Vixen's an enabler. Because of her, I now can't stop drinking Diet Black Cherry Vanilla Coke...and I hate soda.
04. Clay Aiken once acknowledged a sign Vixen had made that said, "Wearing the Clay Aiken Thong" and joked about bringing her up on stage.
05. The best way to wake Vixen up is to beat her with a pair of flip-flops.
06. The best way to annoy Vixen is to beat her with a pair of flip-flops. Heh.
07. Don't talk to Vixen about Snow White. Just don't.
08. Vixen once shot a man in Reno just to watch him die.
09. Vixen has a genuine Veronica Mars messenger bag. Unfortunately, tasers and thousand-dollar cameras weren't included.
10. Vixen went to Woodstock. I'm not telling you which one. ;)
TWO BONUS FACTS OMG!:
11. Vixen and I actually met two years ago this month. August 6th is a good day.
12. Vixen is a keeper.
♥ ♥ ♥
Also, if you look at the sidebar, you'll notice I added Vixen's interview with Benji to the links. That way, somewhere down the line, you won't have to dig through the archives to find it.

+++++++++++++++++++++++++++++++++++++++++++++++++

should we've titled this entry "meet the bloggers"? (like "meet the fockers"? haha? no? anyway.)

because turn about is fair play...

10 things you don't know about rx groupie!

(by vixen, obvs.)

01. rx groupie started going grey at 19. some have speculated that this is why she's such a golden girls fan. (Actually, I started at 12, but I'd have much prefered 19! - Rx) (if i say you were 19, YOU WERE 19. - vix)

02. rx groupie drives a beamer named betty. betty who? betty white. see #1.

03. rx groupie says "mmm HMMM" when she agrees with something. guess who else says it now?

04. rx groupie ships meredith/mcdreamy, and has love for ellen pompeo. i still like her.

05. rx groupie once slow-danced with clay aiken while i squirmed in my seat 3 feet away.

06. rx groupie would knock every one of us down to get to tina fey.

07. rx groupie wakes up her friends by attacking them with flip-flops.

08. rx groupie is highly anti-phone. in all the time we've been friends, i think we've spoken on the phone twice.

09. rx groupie is afraid of sunflowers.

10. rx groupie photographs her cats as often as most new parents photograph their baby.

and because i, too, can do bonus facts:

11. rx groupie is the best tv-marathoning buddy EVER.

12. rx groupie had me at "helloooooooooo!"

♥ ♥ ♥

EDIT: i'm such a doofus, you guys. i just realized that i left out a full paragraph from the interview. i added it in at the end. this is what i get for posting at 7 a.m., lol.

how i spent the night with benji schwimmer.
ok. so, yeah, i had a really fantastic phone call from benji, in which he was an absolute sweetheart and i pestered him with 4 million questions. i was trying to take notes as well as i could, but i kept getting caught up in talking to him, so most of this stuff is paraphrased. and if benji happens to be reading this and i've made some kind of huge error, hopefully he won't hold it against me and will maybe tell me so i can fix it.

anyway, so if something sounds weird or dumb, blame me, not benji. i really tried not to ask him all of the same questions that he's been asked before, so hopefully you guys will enjoy this.



i asked

: you and donyelle were amazing partners; did the producers or anyone ever tell you how they chose to put you two together?



benji said

: they picked people that'd be strong in one field and weak in the other, to really balance out, and they wanted diversity in the specialites and pairings. apparently, the powers that be thought that benji/donyelle was the least likely couple to actually work. (ironic, yes?)



i asked

: is there any girl you would've liked to partner with on the show and didn't get to?



benji said

: that he would've loved to partner with allison and martha. he would've loved to do a contemporary with allison; he knew people were interested to see them dance together.



i asked

: was there a style would've liked to try and didn't get to? and was there a routine someone else did you wish you could've done?



benji said

: "contemporary, contemporary, contemporary." the jazz was he did with natalie was pretty much contemporary with some jazz lines, but he would've liked to do a contemporary piece just to prove that he could. as far as other routines, no, "i feel like every routine done was for that specific dancer," but he thought there were some ideas that were cool. he would've liked to do donyelle and trav's mask routine, as it's an opportunity to "make your body speak volumes" since your face is hidden. he would've liked to do an argentine tango, a jive, and WEST COAST SWING, obviously. he's not bitter or anything, but he's the only one of the top 4 who never got to do his specialty. and yes, that was him that yelled when allison and ivan drew WCS.

all things considered, tho, he doesn't know how much doing WCS would've helped, because people would expect him to do well anyway, and then if he goes from doing awesome on WCS to something else the next week, it might seem like a let-down.



i asked

: i know i was sad that you never got to do a mary routine, since she obviously loves you. were you bummed?



benji said

: that mary came up to him after he won, and she was screaming and crying, and he was crying, and she told him she was sad they never got to work together. so, basically, "yes." also, fun fact: the week that mary did the american jive for ben and ashlee, she thought she had benji, since someone said that "ben" drew her and for some reason she assumed it was benji. she thought this for, like, a day and a half and was totally planning a routine for benji.

oops.

then he said something about how it was ok, because mary wound up being happy, because ben was good. or something like that.



i asked

: were there any eliminations that totally shocked you?



benji said

: no, because he had that weird ESP thing where when the B3 was announced, he knew who'd go home. he and trav and ivan always were sitting together in the line-up, and they'd ask him who was going to get cut. he totally called allison's elimination. and travis was all, no way, and benji was all, dude, i'm sorry, but she's going. the only time it really failed him was for the finale. he was sitting with travis before the show, and they got a little "you're all winners" pep talk from nigel, and trav asked benji who was going to win, and he said travis would, and travis disagreed, because he'd had a dream the night before that benji won.

i think it was at this point that he went on a longish thing about how wretched they all felt on finale day, nerves-wise. he said it's a "disgusting" feeling because you're nervous and keep thinking of all the what-ifs.



i asked

: what routine was the hardest for you?



benji said

: "for difficulty, put the needle on it by brian friedman, hands down." also, the last waltz was hard. they really tried to put so much technique into it. they basically did choreo only for the last 1/2 hour, they were really working on technique the rest of the time. they knew that they wouldn't be able to top the first waltz, because that was a longer performance with much more rehearsal time, this was the only time they really tried to make a ballroom dance about technical basis, more than a straight performance. and yes, they was kind of surprised by how harsh the judges were, but also understand that it's a tv show.



i asked

: so who was your favorite choreographer?



benji said

: he really liked them all, and that he learned something from everyone and really respected all of them. "they all gave me something." he then rattled off a list of names that was basically everyone ever, so yeah, he likes them all.



i asked

: as far as solos, since you're a partner dancer, how hard was that? did you have to put a lot of thought into them?



benji said

: for the 1st solo, he had 5 weeks to prepare, since there was always a chance of being in the bottom (and he always thought he would be). this was the only solo he really planned out, as you can see there's actual choreography and hitting specific marks and whatnot. the ending of butt-shake and dr. evil pose wasn't planned, tho. hee.

the 2nd solo in the red tie to reet petite (he definitely identified the dance by the tie he was wearing, lol), he had like a night to do the choreo, since they'd just found out they'd be doing solos. he was in the hospital that week, so he kind of planned it out while he was in there. the first time he actually went out and did the thing was during the show.

3rd solo (to cherry poppin' daddies, on the top 6 results show), he had a whole thing planned to do on the stairs, like, the whole routine was on the stairs, but at the last minute they had to change things and for camera purposes they told him they had to film, like, the middle of the stage, so he was completely winging it. "i slid, i ran around, i shook my butt." the sliding under the stairs thing came about because during the rehearsals for mia's group number (he proceeded to sing a few lines of "hide and seek" at this point, lol) that's where he started on stage and had been fooling around over there, so it seemed like it'd be cool to slide under the stairs.

4th solo, to "the house is rockin'" from the top 4 show, the only thing he really had planned was the fall into the audience. i feel like he might've said something else about it, but i don't remember. maybe just something about how swamped they were that week with so many routines.

the last solo to "never knew," he had a couple of things planned but improvised a lot of it.



i asked

: as far as the tour, were you guys surprised at how quickly it sold out?



benji said

: they (the producers or whoever, i'd imagine) warned them (the dancers) beforehand, that the tour might not be big, that they're going to be kind of like the pioneers. this is the first commercial tour featuring just dancers, and it's "an honor for us." then as the tickets went on sale and were selling out, they were like "whoa, this is getting big." he also talked about tickets going for like $500 on ebay.



i asked

: is there any place in particular you're excited to visit?



benji said

: he's basically happy to go everywhere he's never been before. he's traveled around the country a decent amount for teaching and stuff, but there are some places he hasn't really been much. i think he said something about the east coast, and definitely the midwest. mostly, he's excited to go everywhere, and cross the country twice on a bus, and just to perform for the fans.



i asked

: do you know what routines you'll be doing?



benji said

: rehearsals start monday, that's when they'll get info, etc. they're going to be doing a lot of the same numbers from the show with some "flip-flopping" of partners. the idea is that instead of the "challenge" aspect of the tv show, the tour will be about people doing what they do best. for example, ivan and martha will do the krump routine that martha did with travis. also, they're, like, combining some of the routines. like, all the broadway pieces will get kind of smushed together into a big medley thing, and the same with the hip-hop. travis and allison are going to do the contemporary they did on the fox press tour. benji and heidi will do the mambo. he and travis are planning something "rad" for the tranji dance, and no, he didn't tell me what it is.



i asked

: will you be doing WCS with heidi?



benji said

: he doesn't know yet. (hey, i'm trying to give you guys everything, lol.)

then i just asked him some random stuff that i thought might be interesting.



i asked

: so have you managed to shake the whole "prince of swing" thing now that you've won?



benji said

: that really, he never minded the prince of swing thing. it was just something they asked, like "do you have any nicknames?" so he mentioned the prince of swing thing. he's not actually competitive with his dad at all, they're really tight. he thinks the original plan was to give him the "competitive kid" edit, but then when they found out that he auditioned for the show to get over a girl, they went with that angle instead.



i asked

: is that better or worse?



benji said

: it's more embarassing, but at least it's true.



i asked

: so how weird is it to suddenly become so well-known?



benji said

: "all my life, i've always been performing for someone," and that when he was a kid, basically all of his pics (and lacey's too, i think he said) are, like, of him up on a coffee table entertaining and stuff. he always wanted to do something like this. he aspired to stardom as a kid, but was picked on a lot and kind of quit looking for attention. since being on the show, it's just been crazy.

he sat next to snoop dogg at the TCAs (to which i say HEE) and it's just funny how things flip like that. he really, really doesn't want to become jaded. in the time since the show, he can kind of empathize with the actions of celebrities, even if he doesn't like their decisions, he can kind of see why celebrities sometimes make the choices that they do. he loves meeting fans and signing pics and stuff, but when it's random photographers or whatever, it's not as cool.

on the plus side, he's been amazed at the effect this new celebrity has had as far as interest in DEMAND, his charity. he's really happy about it and is looking forward to using his powers for good, so to speak.



i asked

: what's something about you people might be surpised to learn?



benji said

: he's double-jointed at the shoulder blades and can do this thing he calls the "dead bird." he explained it and it involves, like, popping his shoulder blades up by his head or something? i don't know, it sounded scary, so we won't dwell on it, lol. i think he said it was kind of "morbid" since you can see his spine.



i asked

: did you speak spanish before going to mexico?



benji said

: (ok, you guys, i'm so not going to do this story justice. you have to hear him tell it. but i'll try.)

he didn't speak "a lick" of spanish when he arrived in mexico. the reason he became obsessed with spanish (and considers both spanish and english his native tongues), is this: his first day there, he went to the mission training...center? i forgot the name. i'm going to hell. anyway, he went to the training place, where they kind of teach you some basic language skills, i gather. so he goes to use the bathroom, and didn't know if he wanted "damas" or "caballeros." since the last bathroom he'd used had the men's room on the left, he went into the door on the left. he noticed that there were no urinals, but thought that maybe it was a mexican thing.

you can see where this is going, right?

so he's in there, and a lady (i can't remember if it was a cleaning lady or just some lady, i think a cleaning lady) comes in and is wondering what he's doing peeing in the ladies' room. so he realizes his mistake, and tries to apologize and say he's embarassed. and since someone told him that words that end in -ed in english, you take off the -ed and add an -ado (i'm probably mangling the spanish, sorry, y'all), he says "lo siento, lo siento, yo soy embarassado" -- which means "i'm sorry, i'm sorry, i'm pregnant."

oops.

the good news is, he apparently amused the [cleaning?] lady enough that he was forgiven, lol.

and with that, he promised god that he would learn to speak awesome spanish, not like a gringo, and he still studies it often and plays spanish music and sings along. also, he thinks in spanish a lot.

(also, while telling this story, he told the spanish parts in spanish -- obviously -- and it was really cute. and why i'm impressed by someone speaking spanish when i spent most of my life living in south florida? no idea.)

some either/or questions. these were difficult in some cases, as he claims to be indecisive.



cats or dogs?

both. "but if i had to BE one of those, my innermost being says i am a dog." what kind of dog? a weiner dog. (i believe at this point benji said something about weiner dogs having short legs, and he's not that short, that'd be travis, to which i was all 'OOOOOH." hee.)



vanilla or chocolate?

chocolate, but really both. he was eating m&m's when i spoke to him, but he'd had a vanilla milkshake yesterday or something. so both.



sunrise or sunset?

sunset, because sunrise is when he's just falling asleep, as he's an insomniac. (my kind of guy, lol.)



stripes or plaid?

plaid during the daytime, stripes at night. (me: so stripes are, like, more formal? b: yes.)



leno or letterman?

letterman (emphatically). although he prefers conan over anyone, because conan is a genius.



rockstar or american idol?

he's not biased, but "i prefer so you think you can dance." hee.



small town or big city?

small town



10 friends or 1 best friend?

1 best friend

as far as the whole "benjelle" thing, which i totally didn't plan to ask about but did anyway, lol, benji said that they're really close friends, and people will say certain things, but first of all, if either of them was with someone else, nothing would happen, and nothing has happened. as far as any feelings? feelings are a personal thing, so it's not something to really get into. but basically, he's single and unattached and concentrating on his career right now. plus, he's worried about getting involved with anyone, because right now he wouldn't know if someone liked him for him or because he was on tv. (i like you for you, baby! hee.) and this paragraph, like everything else not in quotes, is paraphrased, so please don't analyze every word as if it's carved in stone; you'll only make yourselves crazy.



also:

he's taping appearances on the tyra banks show and megan mullally (that looks wrong; too many "L's") show today; he thinks they'll air sometime next week. i'd imagine he'll post on myspace and inform us when, specifically, his eps will air.



also, also:

he and lacey did blogs for each other of little-known facts. and i'd totally link them, but myspace is being HIGHLY uncooperative right now, so you'll have to find them yourselves. they're very cute and i definitely had benji reading what lacey wrote about him out loud to me, lol.

there's probably more, but hi, it's 7 a.m. i just wanted to edit this and fill in all the blanks before i went to sleep, because i was worried that if i fell asleep i'd forget all the details. thanks again to benji for being such a dreamboat
stone fox
good guy. ♥

vixen...OUT.

EDIT: oh, for crying out loud, you guys. i just realized that when i was editing my notes, i went to cut and paste a paragraph (i was doing some rearranging), and in my infinite wisdom, i never repasted it. *HEADDESK*

so, my pitiful attempt at reproducing the last paragraph, which is kind of important:



i asked

: anything you want to say to the fans?



benji said

: "thank you, thank you, thank you." he hopes this won't be the end of the road, as he has lots of good things coming up. he feels like his fans are really special, because he isn't a model-looking guy, and that's ok, (to which i'm all "come ON") but people liked him anyway and voted for him and weren't just skin-deep, and he thinks it shows that people are really genuine. he's planning on posting a weekly "funny video" on myspace as a way to give back to the fans. and his fans are "dandy and awesome and wonderful," and to be patient, because he's lining up lots of exciting things, especially after the tour.