Monday, July 31, 2006
spoilersssssssss!
(before anyone gets confused -- tatiana was the girl at the taping. she called someone else, who typed all of this up.

also, pink comments are mine.

)

The solos were back and so was the really random messed up order. Except this time the judges didnt comment on the solos.

Judges: Nigel, Mary and Mia

(eeee! i love mary 'n mia.)



First were Natalie and Ivan doing the Jive choreographed by Ron Montez. The judges didnt like it. They said there was no chemistry and they weren't together at all. And something about boy scouts? Im not sure exactly what she said.

Then Travis did his solo. They said it was just the same thing Travis has been doing the last 3 weeks but it was good. He was wearing a shirt that had his voting number on it in sparkles. (aww!)



Benji and Donyelle did Broadway next. Tyce choreographed it. The Broadway was more jazzy and Donyelle was wearing a pink and white flapper dress. Benji was dressed in all white. The judges liked it but they felt that Benji outdanced Donyelle and she didnt finish off all of her movements.



Natalie did her solo next. She pulled her cool little knee move again.

Tatiana said that Travis and Heidi were the best couple of the night. They did the Smooth Waltz and both looked gorgeous.

Ivan did his solo next. It was more Hip-Hop this time, they said it was very good.



Benji and Donyelle again with a Hip-Hop by Shane Sparks. The judges liked it. They said it was very good. Something about Donyelle having a big booty?

(meh, i'm sick of shane.)



Heidi's solo was the same Latin type thing she's been doing.

Ivan and Natalie had Contemporary by Tyce. The judges said they had no chemistry and Ivan's weaknesses were very apparent. Mia said that Natalie's expressions weren't real enough.

Benji's solo. Same old Benji. It was good. He wore a scrolling belt buckle (like the marquee sign his dad had last week) that said "CTB" on it.

(LOVE.)



And last Travis and Heidi got a pop routine by Wade. Tatiana said it was more of an African pop and their costumes were kind of weird. But the judges LOVED it. Mia mentioned the comment she made about Heidi not being grounded enough and said that tonight she was the Earth.

Donyelle did one of her more Jazzy solos this time and it was very good.

The End. And also Allison was at the taping.

EDIT: spoilers, part ii.

Ok, so I tried to remember everything crackinup told me on the phone.

She said she thought Ivan & Natalie's Jive was really good and cute. The crowd was way into it, and she thought Ivan was expressive. Then the judges totally panned it. Said they had no chemistry and Ivan showed no expressiveness. crackinup and the crowd were like "wtf" since they felt it was the opposite.

She said the Contemporary was the most forgettable thing of the night, for her. The judges didn't like it either. They made comments like "you had to rise to the occasion, and you didn't" (I'm paraphrasing). She said they were cute in their rehearsal footage. Natalie kissed Ivan's cheek and he had a big lipstick mark.

Benji & Donyelle. She said their Broadway by Tyce was the typical shit. I think she said "you've seen one, you've seen them all" which she also said about most of the solos. She said she thought Benji was better than Donyelle. The judges said the same and Donyelle ended up taking it to heart and killing her next performance and her solo, according to crackinup.

She said the Hip-Hop by Shane was awesome. She said Donyelle was totally attacking it. She also said Donyelle was better than Benji, so it was the opposite of the first performance. She said there was some funniness to it too, and Shane is creative and great. The judges had positive comments.

Travis' & Heidi's Pop by Wade Robson was more African Jazz. She said that was her favorite choreography. She said Travis was amazing. "Off the hook", I believe she said, heh. The judges gave them good comments, and mostly gave comments like "you guys did great" and said Heidi rose to the occassion.

Side note, she said they had to re-shoot their performance because of technical difficulties. crackinup said she thought their first performance was actually better because it seemed perfect from where she was sitting (although she couldn't really see everything). The 2nd time she noticed some mistakes from Heidi.

She thought their Smooth Waltz was gorgeous. The setting was really nice, and Heidi had a nice dress. She said it reminded her of Blake & Ashle's Waltz last year. The judges had positive comments.

Solos:
Natalie - She said she wasn't as impressed with her as she usually is.
Benji's was pretty much the same as last week. She said he had a great ending (or ending pose?), which she won't ruin.
Travis - She thinks he did his audition piece, but she's not totally sure.
Donyelle's was the best solo, for her. She was in a green dress and did a Contemporary piece. She said it was kind of a mix of prettiness & fierceness.
Ivan's was the second best solo for her. She said he attacked it and was really good. I think she said it was his best solo.
Heidi did what she normally does.

Nigel, Mary, and Mia were on the judges panel. She said Mia speaks for a long time and kind of gets into a zone thinking about what she's gonna say. She says the show must edit her a lot, heh.

Travis had a shirt on that had his # on it in sparkles. She thought that was really funny. Also at the end, Benji lifted up his shirt and had a belt on that was like the sign his dad held up last week. One of those with the words going across. It had the initials "CTB" which stood for "Choose the Benji". She also mentioned that Ivan was extremely personable, and she can see why he's so well-liked by the contestants. He was playing with the audience and everything. She also mentioned that seeing him in person, he seems a lot better than he does on TV (dance-wise).

I know crackinup, and she pretty much likes all of them, although Benji is her favorite (I know she really likes Travis & I think, Donyelle too). Ivan has never been her favorite, but she was impressed with him tonight. I just wanted to make that clear so you know it's not coming from an Ivan fangirl or something. She also mentioned that things, of course, may seem different on TV.

She said after tonight she wouldn't know who to vote for. She said she'd probably vote for Benji & Travis. She thought Ivan was really good tonight, but over the course of the season they were obviously better. She said Natalie didn't give her a reason to vote for her tonight, although she wasn't bad or anything. Donyelle was more uneven, but when she was good, she was better than Natalie. Likewise with Heidi.

EDIT2: is myspace broken or is it me? :(

Sunday, July 30, 2006
the family that schwings together
this is amazingly awesome. it has all 4 schwimmers! check out the moves on buddy! :D

you can buy the video here, which i will totally be doing.

i'll be putting up higher-quality vids of benji & heidi's broadway and mambo tonight or tomorrow. yay!

oh, also, word on the street is that benji & donyelle are actually doing hip-hop and

broadway

, not contemporary.
EDIT: aw, cuuuuuuuuuute!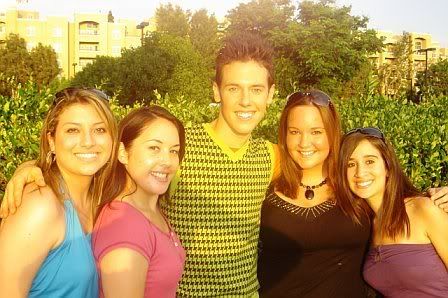 thing 1 and thing 2
cute x 4
Saturday, July 29, 2006
for the last time, people!
as i just posted, like, 2 days ago: if you can't get .avi files to play, download the codec here and install it, and they should open in windows media player.

i love y'all, but this is not rocket science, people!

EDIT: and to whoever asked (joey, i think?) -- yes, i'll be making screencaps from last week.

hot for teacher
benji teaching dance! that lucky little girl! aw.


someone asked in the comments to the last post if i could upload some of the montages that are floating around -- if you've made a montage and want me to host it, send me an email and i'll be happy to put it up.

vixen (dot) on the edge (at) gmail.com

EDIT: benji & heidi - broadway (right-click and save)

weekend update!
a) i haven't fallen off the face of the earth -- i went to disney yesterday (which ruled!) and now i'm all lazy and stuff.

b) most of you probably already saw the spoilers, but for posterity, word on the street is:

ivan/natalie - contemporary and something
travis/heidi - no idea
benji/donyelle - contemporary and hip-hop

i want B&D to do a wade robson hip-hop and a contemporary by tyce. i lurve him. i'm kind of sick of shane at this point, and we won't talk about dan. :x

c) benji & heidi - mambo (right click and save, plz.)

i'll have the broadway thingy up soonish.

d)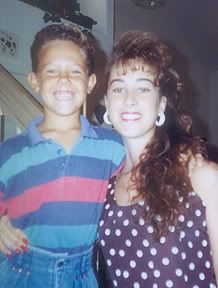 (thanks, jan!)

e)



sarah and i decided in the car yesterday that we feel benji & travis' final 4 dance together should be to "eye of the tiger" with, like, sleeveless hoodies, trunks, taped-up hands and pseudo-boxing. it'd be the most awesome thing to ever awesome.

the end. :P

EDIT: oh yeah -- i heard thru the grapevine that benji & heidi have agreed to split the prize money if either of them win. awww.

Friday, July 28, 2006
hawt!
Thursday, July 27, 2006
tonight, tonight!
benji, donyelle and heidi all safe!!!

♥

travis in the bottom two over ivan? LAME.

edit: watching "center stage" right now (♥) but just had to say i'm really shocked about allison and really relieved about trav.

crossing my fingers for benji/donyelle and travis/heidi reunions next week.

edit2: i'm just gonna throw this out there: if you have problems with .avi files, make sure you've downloaded the divx codec (which you can get here, mmmkay?

i should have vids up soonish. the quality isn't the best, but it's something until the torrent comes out.

keepin' it in the family!
benji & heidi's dances from last night are up on youtube!

brooooooooadway!


mambo! rawr.

(i love at about 1:09 through 1:12, when benji's all *sexyface sexyface sexyface sexyface BENJI GRIN!* he breaks at the last second and it's totally cute.)


Wednesday, July 26, 2006
HALLELUJAH! and holy poo!
thoughts on tonight's show:

donyelle & trav - are adorable, first of all. i liked the hip-hop, and so did sarah (my friend who is here), but the masks scared her. we thought they were very "v for vendetta."

the quickstep was not as bad as i thought it would be, at all. BUT! whoever gave donny that dress? is a tool.

allison & ivan - "whatevs." -- sarah

the hip-hop was cool, tho. very cute, we thought.

natalie & ryan - the disco was there. *shrug*

the contemporary was...better?

i kind of hate him. and his natalie obsession is a touch disturbing.

heidi & benji - (sarah keeps going "heeeeeidi-ho.")

broadway was "fucking spectacular," per sarah. i would've said "fucking sensational," but close enough.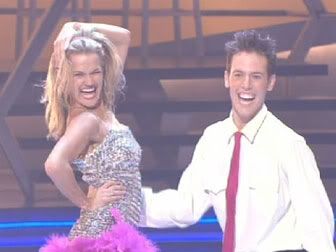 pic shamelessly ganked from rickey.org



other acceptable responses, we thought, would be:

fucking brilliant
fucking amazing
fucking immaculate

i can't believe none of the spoilers mentioned benji's jacket toss of HAWT. wtf?! :O

the mambo was amazing and i approve of benji's dmitry-channeling ways.

squeeeeeeeeeeee!!!



888-TEMPO-08, bitches!






SQUEEEEEEEEEEEEEE!!!
TOUR DATES!


For the first time ever, SO YOU THINK YOU CAN DANCE will be hitting the road in September! See your favorite dancers in person. The tour will go on sale on the weekend of August 12th. Check back here for the official SO YOU THINK YOU CAN DANCE tour info updates.
12-Sep Seattle, WA Paramount Theatre
13-Sep Portland, OR Arlene Schnitzner Hall
15-Sep Oakland, CA Paramount Theatre
16-Sep Universal City, CA Gibson Amphitheatre
17-Sep Phoenix, AZ Dodge Theatre
19-Sep Denver, CO Lecture Hall
21-Sep St. Louis Fabulous Fox Theatre
22-Sep Chicago, IL Rosemont Theatre
23-Sep Milwaukee, WI Milwaukee Theatre
24-Sep Minneapolis, MN The Historic Orpheum Theatre
26-Sep Detroit, MI Masonic Temple Theatre
27-Sep Cincinnati, OH Proctor & Gamble Hall at the Aronoff Center
29-Sep Cleveland, OH State Theatre at the Playhouse Square Center
30-Sep Buffalo, NY Shea's Performing Arts Center
01-Oct Mashantucket, CT Foxwoods Resort Casino
03-Oct Newark, NJ New Jersey Performing Arts Center
04-Oct New York, NY The Theater at Madison Square Garden
06-Oct Philadelphia, PA Academy of Music
07-Oct Boston, MA The Wang Center for the Performing Arts
08-Oct Albany, NY Palace Theatre
10-Oct Washington, DC DAR Constitution Hall
11-Oct Charlotte, NC Ovens Auditorium
12-Oct Duluth, GA Arena at Gwinnett Center
14-Oct Miami, FL Jackie Gleason Theater
15-Oct Tampa, FL Tampa Bay Performing Arts Center
link
thanks to a lovely reader for the heads-up!
*dies*
quickie! (heh.)
i'm busy having an actual social life (the shock!), but here are a few odds and ends that other people, more awesome than me, found. ;)

new article about mormons on sytycd: salt lake tribune

article about the show and specifically the press event: usa today

non-watermarked prettiness.



(click to grow -- it's ginormous! thanks, sue.)
showwwwwww day!
a few tidbits, mostly found by other people. i'm falling down on the job, y'all! :O

(hee, or i'm just busy with my bff who's here. we had a bit of a benji marathon last night. good stuff. there was squealing. and some giggling. ok, a lot of giggling.)

anyway!

there was a SYTYCD presentation the other day at the fox press tour thing.

SO YOU THINK YOU CAN DANCE PRESENTATION

11 am: We're being treated to a dance performance by Allison and Travis! Free booze and live entertainment? This is better than Caesar's Palace!

11:01 am: Look at them go!

11:02 am: How'd they do that?

11:04 am: Wow, what a finish!

11:06 am: Now it's Benji and Heidi's turn.

11:07 am: They're even better than the first pair!

11:08 am: Fantastic!

11:09 am: Unbelievable!

11:10 am: No, don't start the session. I wanna see more hoofin'!

11:17 am: Juicy tidbit! Dance choreographer Shane Sparks reveals that he had a difficult time training Lindsay Lohan when she performed at the 2004 MTV Movie Awards. Lindsay Lohan difficult? Pshaw.

11:29 am: Dance exec producer Nigel Lythgoe reveals that the show's winner will get a one-year contract on "The Celine Dion Show." What? When did Celine get her own sitcom? Did I miss that session?

11:35 am: Benji discusses receiving a letter from a high school bully who saw him on Dance. He says the creep apologized for picking on him back in school. That reminds me: I'm still waiting for my letter.

11:40 pm: Scoop! Lythgoe hints that the Dance finalists may hit the road for a 25-city tour.

tvguide.com

word on the street is that travis & allison did the highly-praised "why" contemporary routine.

very intriguing. could we be looking at our final 4? i'd MUCH prefer donny to allison, but i very much approve of the other three. i hear there are pics from this event. i'll be on the lookout, for sure.

i have piiiiiiiiictures!!!

benji & heidi. ♥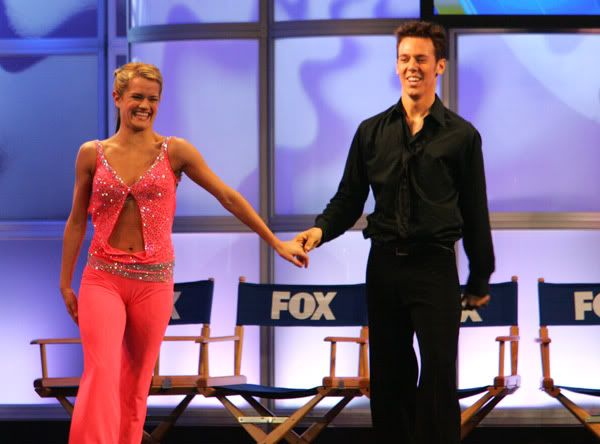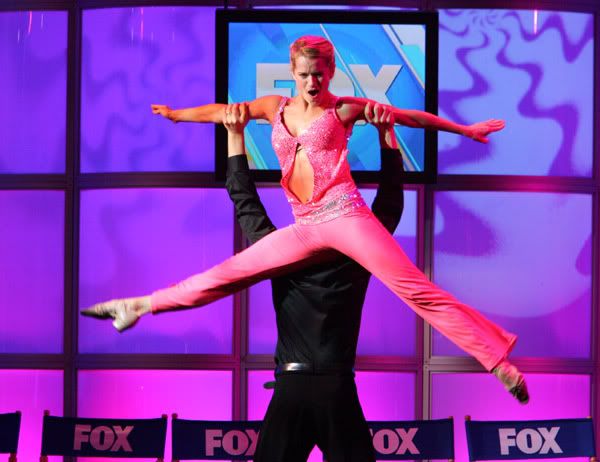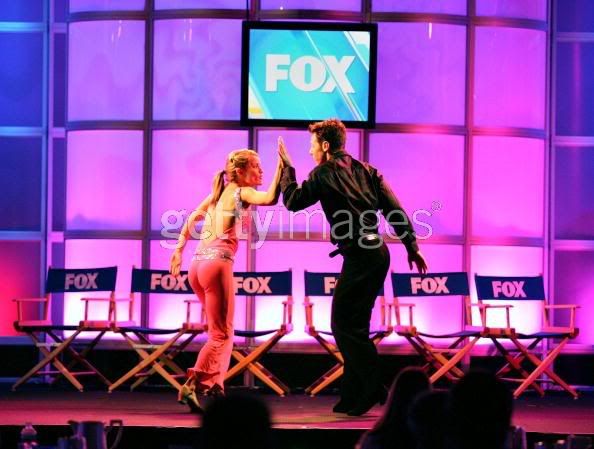 travis & allison, if anyone wants 'em.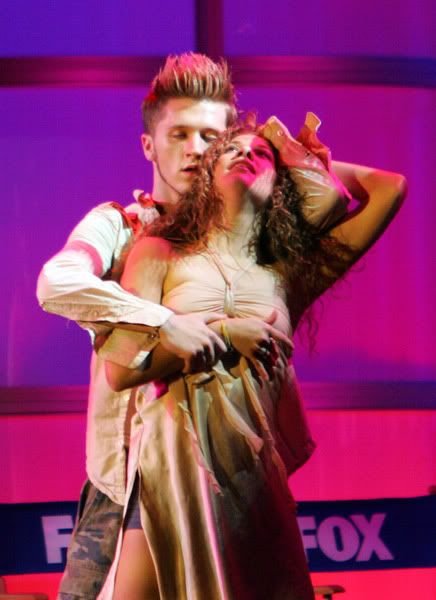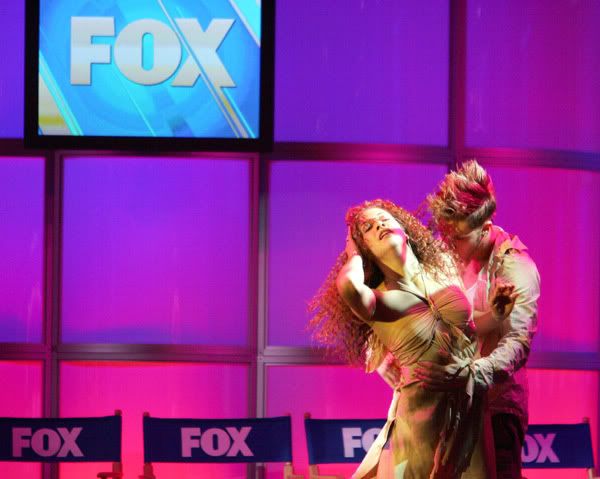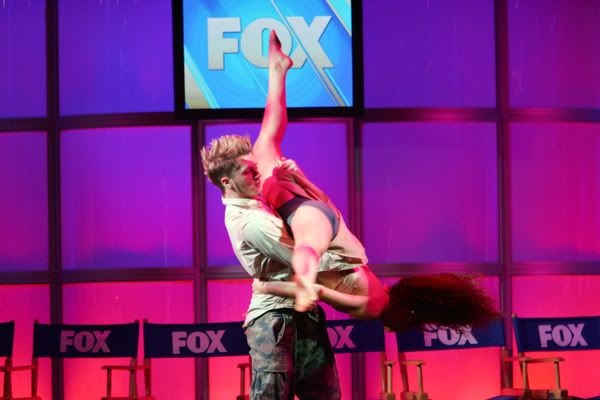 cute pic of trav, just because.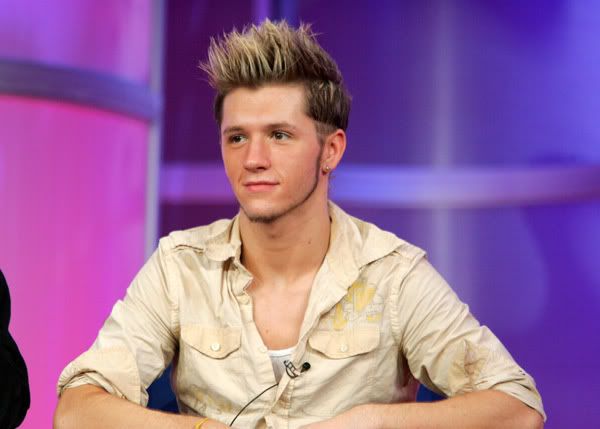 a few shots of the full panel.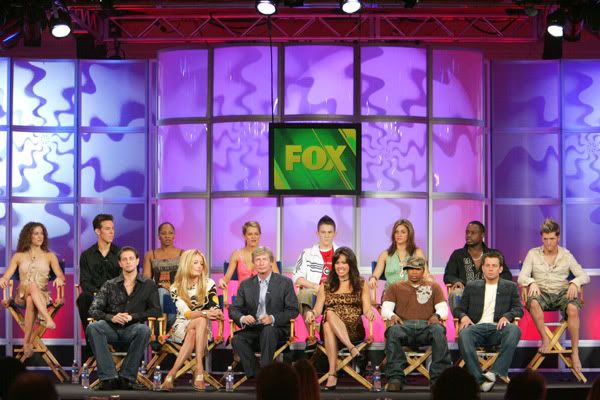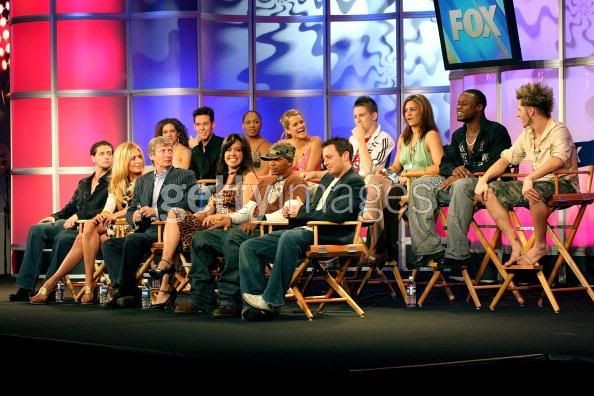 aaaaand the best for last. i hate this watermark with every fiber of my being.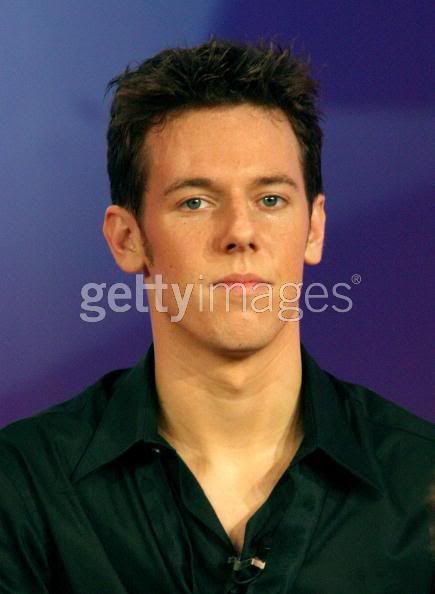 i don't suppose anyone has an account @ getty? :/ or have mad photoshop skillz?


*****

some old-school (teeny) benji vids are here. two of them are with lacey and one is with heidi. and all of them feature benji with bleached-blonde hair. like, VERY BLONDE.

*****

cute new pic from myspace: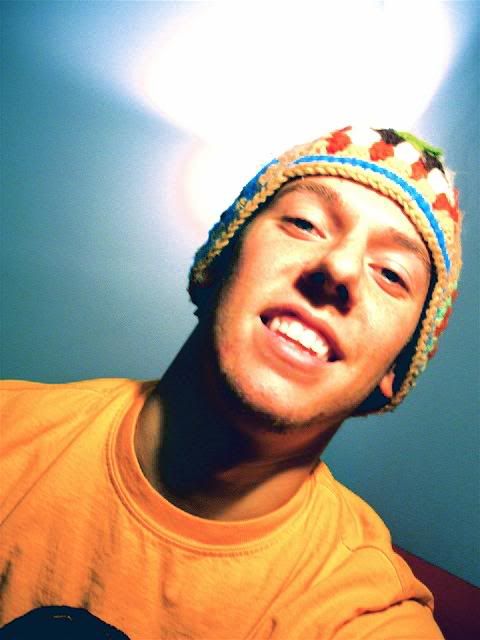 the boy is clearly a hat whore.

*****

i ♥ you guys!

show tonight, squee!


Tuesday, July 25, 2006
recapalapa (bang bang).
my friend heather went to the taping last night and sent me an awesome and really detailed recap (she took notes, you guys! that's dedication.) so i figured i'd share. bolding is mine. :)

================================================================

Donyelle and Travis: Hip hop, quickstep. Choreos: Shane Sparks, Glen
Vice? (is what it sounded like, but I don't know how to spell his last
name). I really liked the hip hop routine, though I agreed with Nigel
somewhat about the masks and their obscuring of the performance just
because you couldn't see their faces and eyes. I still thought it was
cool, a cool idea, good moves, and I love them both so yeah. :P The
quickstep was okay I thought, but just nothing special whatsoever. I
felt bad for them that they got it. Nigel said - they looked like
professional dancers doing a quickstep. Not like ballroom dancers
doing a quickstep. And because they're so good and they're trained, he
expects more from them. I don't want either to go home this week. :(

Ivan and Allison: Argentine Tango, Hip Hop. Choreos: Alex De Silvo,
Shane Sparks. I liked the tango a lot but I think I'm easy. Allison
was hot. Ivan is adorable and has so grown on me, darn it. I don't
think Ivan was stronger than Allison at all, which I think Nigel said
something about. But Ivan is a much better dancer than he was. The
judges heaped on the praise and I thought they went overboard but eh.
Dan said that Ivan worked Allison on the dance floor this time, as
opposed to their very first dance when he said Allison worked Ivan.
Their hip hop was good too but I wasn't blown away like some. It was a
softer Shane Sparks routine as has been mentioned, and the judges
loved it. I thought it was good but... I don't know, just good. Judges
said Ivan can no longer be called just a hip hop dancer. I kinda
thought it was stupid they were paired up again because I thought from
here on out it was going to be different partners than the original
pairings. I mean, I thought I'd heard they were going to make sure
that the dancers didn't pick their original partner from now on but I
guess not.

Natalie and Ryan: Disco, Contemporary. Choreos: Doriana Sanchez, Tyce.
Yiiiikes. Ryan brought up yet again how he'd wanted to dance with
Natalie in the first place in the video clip, which eh. But the disco
wasn't great. I was bored and I still really like Natalie but nothing
about the performance did it for me. The judges hated it. Nigel said
they had no chemistry, he didn't believe it, she had better chemistry
with Musa. (Natalie was nodding a little and I don't know if it was
acknowledgement of Nigel's comments or agreement.) Mary didn't like
it. Dan kept going on about how he felt sorry for Natalie - really
really sorry - because she's magnificent and hasn't had great partners
(to which I say, umm Hello? Benji? But I know he was talking about the
majority of the competition). But he kept saying how sorry he felt for
Nat and how awful it was and after a bit I started feeling bad for
Ryan and I don't even care about him. :( The contemporary was better
but I can't honestly say I was blown away, though I was mostly
watching Natalie and I like her a lot. The judges liked it much
better. After a few compliments Ryan asked them something about he and
Natalie having chemistry this time. I didn't hear the exact wording
but it sounded like he really wanted the judges to say he and Nat had
chemistry. (I've typed that word so many times it's lost all meaning.
:P) The judges told him not to push it and Dan said that they went
from having none to having a eensy weensy bit.

Heidi and Benji: Broadway and Mambo. Choreos: Tyce, Alex De Silvo.
Yeah, I don't even care that this was like cheating. They were
AWESOME. Clearly the best. Shocker! :D The broadway had some kind of
churchy thing going on, I totally didn't hear all the video clip, but
they were saying "Reverend Tyce" and doing that palm to the forehead
"be healed!" thing. Hence the "Hallelujah" from Nigel and the "Amen"
from Mary. :) They were spectacular together though.

And after every




Benji dance a "Ben-ji, Ben-ji, Ben-ji" chant goes up now.

It's kinda
awesome to see. The mambo was also great. It would be a little weird
seeing the sexier bits considering their cousins but they played it
less sexy and more fun. It was fast, and Benji was hot (I'm sure Heidi
was too. :P) and they looked totally professional and the judges
couldn't find one thing to criticize and YAY.

Nigel said something




about them having to do that number on the tour and. and. And I love




Benji is the moral of the story. ;)



A couple other random things I remember.

At one point the stage




director was looking around at signs and saw one that said "Benji have




my babies." When this was pointed out to Benji he looked surprised,




then laughed and gave the girl an appraising look, nodded approvingly,




and mouthed "call me".

Sooooo cute. I should have brought a sign.
Hahaha.

During the mambo Benji was wearing a shirt that was open quite a bit
in front with a silk scarf tied around his neck. Nigel remarked "now
we know what they're doing with Dmitry's shirts". Heh. Benji laughed
and pretended to rip it all the way open.

Dmitry, Martha and Jason were indeed in the audience. Dmitry's sign
said "i'm just on vacation". He's still very pretty in person. I'm
still very shallow.

At the end when Cat wraps it up and they freestyle around, Benji ran
over to Ivan and started doing this little dance with him. It was
cute. And then he and Travis and a couple others (do you like how my
focus was just on him and Travis? hahaha) got in a little circle and
started krumping. Heidi did a little run and jump into Travis' arms,
leg outstretched and posing while Travis spun her. Then Benji did the
same run and jump into Ryan's arms, which was fucking adorable.

==========================================================

thanks, heather! mwah! and HEE to benji telling have-my-babies girl to call him. i luv that boy.

a few caps that were requested (and some just because):



all you bad girls get a benji!spank. (altho really the good girls should get 'em. hee.)



aw. i miss them.



brian's favorite man. (look out, benji! lol.)



"hi mom." (omgdork. ♥)



and on a much less adorable note:



more assorted caps here

my best girlfriend is coming into town to visit for a week, so i'll be a little busy, but i promise i'll be posting as much as i can. she loves benji, too, so we'll be having a fun squealfest on wednesday, no doubt. :D

and since benji's apparently seen this blog, uh, if you're reading this, benji? i swear i have not been objectifying you or your cute ass.

(call me!)
close encounters of the benji schwimmer kind.
i shamelessly stole this, like i steal everything else. a fan account of a meeting with benji. squee!

So for those who wanted Benji details. He's freaking awesome first of all. So sweet. I had him sign my Natalie sign and he want into this whole story about some dream she had where they got married in a pool with everyone doing shane sparks choreography. Then he signed my sign TWICE and it says, "Her future husband on it" His dad was so cute too he took te pictures for us ad they are adorable together. Benji knows all about IDF and the fanthreads and how Travis and His' are competing for the most pages. Gah, He's basically the most wonderful, humble, great person ever. Not that I'm biased or anything. Oh and a tidbit, He was carrying the mask Donny and Travis wore in their hip hop number.

cute! and no, i'm not dying of jealousy. i'm NOT. stfu.

just because:



luff.

EDIT:

you bitches had better vote this week! benji asked the fangirls to please remember to vote, he doesn't want to become "another chris daughtry." awww. ♥

(and ew. plz don't become chris daughtry, benji.)


Monday, July 24, 2006
spoiled like veruca salt.
spoilers:



(my comments in pink, as usual!)



First couple: Travis and Donyelle - Hip Hop and Quickstep

(oh, ew. poor things.)


- Hip hop was weird but really cool. They had a lot of masks with double sides (?) and the judges mostly just talked about the masks and how they didn't like them.
- Joey liked the Quickstep, but the judges said it wasn't really good, and said it wasn't a good style for either of them.

Next couple: Ivan and Allison - Tango and Hip Hop

(they're together again? lame.)


- The hip hop was R&B-like and it was really cute. I think Joey said it was like a story?
- The Tango was good but it was exactly like the first one. The judges liked the first one better and they said Ivan improved a lot (big surprise there). They still liked the second one though.

Next couple: Ryan and Natalie - Disco and Contemporary

(i couldn't be much less interested in this pair.)


- Natalie was soooo good but Ryan brought her down. The judges basically were saying goodbye to them and they focused on Ryan most of the time in their judging.
- The judges didn't like the disco and said it wasn't good.
- Judges liked the contemporary and said that Ryan showed personality finally.

Last couple: Benji and Heidi - Broadway and Mambo
- For the Broadway, there was a church choir feel to it. It was REALLY good, so good that the judges were freaking out.

(church choir? hmm. no idea.)


- This was the last dance of the night. It was amazing...one of the best routines Joey's ever seen. The judges said they (Benji and Heidi) made the most professional couple ever. They said they had the fastest Mambo and that no one else could have pulled it off but them. The judges were freaking out again, and they didn't even know what to say again.

(i'm glad to hear it seems to have gone so well for them. squee! benji rules. always. love.)



EDIT: apparently they didn't do solos. to which i say: wtf?!

EDIT2: to clear up any confusion: the "joey" mentioned is the girl who attended the taping. she called someone else to report in with spoilers. :)

EDIT3: more spoilers from a travis fan.

So first up was Travis and Donyelle.

They did a super cool hip hop routine to Fergie's new song London Bridge. It was choreagraphed by Shane Sparks..which was dissapointing because my friend and I went to the show JUST for Wade

(so what's up with that, anyway? is he doing choreo next week, maybe?)

and he wasn't there. Basically they had two masks on, one in the front and one in the back. I thought the concept was awesome...and The masks weren't a distraction...I think it was incredibly entertaining to watch ur senses jump out the window...when you can't really tell between the front and the back.. I LOVED IT.

Nigel - He didn't like the masks and said that it took away from the performance because the audience won't be able to connect. He also said it would be hard for America to understand that choreagraphy.

Mary Murphy - She loved it. She loved the choreagraphy the concept and the dancers. SHe said it was hot.

Dan - Agreed with Nigel about the masks but said it was good. It wasn't as good as it COULD have been but he was happy with it and thought it was a hot performance.

Hokidoki - they didn't put down their dancing abilities...cause it was there. They did a great job at dancing hip hop. I loved it. The moves were great the concept. I loved every minute of it.

Next was Allison and Ivan doing doing an Argentine Tango

(i can't believe they got this exact dance again, omg.)

by Alex De Silva (C'mon? argentine again?)

Nigel - Thought that the chemistry was great...was happy to see them together again and liked it.

Mary - Commented on how difficult it is to get the feet whipping down...Saying that one wrong whip could turn Ivan from a rooster into a hen.

(god i love mary. hee!)

She liked it.

Dan - he liked it as well. Said he likes the two of them together. Also said that this time Ivan pulled Allison through the dance and worked her on the stage.

Hokidoki - It was good...but I don't think it deserved as much praise as it got. As for Dan's comment. Completely uncalled for and untrue. Allison was the one who shone on stage (literaly) and Ivan merely did a few feet whippings here and there....I thought their first tango was better than this one. I was a bit underwhelmed.

Next up was Natalie and Ryan doing a Disco by Tyce

Nigel - thought that it was bad. Ryan was uncomfortable in his shoes up on stage and that he had 0 chemistry with Natalie. Didn't like it at all.

Mary - Same. Said disco is suppose to be fun but Ryan looked completely out of place out there and didn't show an ounce of personality. Agreed with the no chemsitry bit as well.

Dan - said "it was painful to watch." The tricks were shakey and everything about it was horrible.

Hokidoki - I thought this was the worst routine of the night as well. When Ryan picks natalie up for this spin...he looked as if he'd stumble down...the transition between moves were horrible and it was just bad. This was the worst reviewed dance of the night. Every judge hated it. I think Ryan maybe gone this week unless a miracle happens.



(i love how ryan wanted nat so desperately, and now he's got her, and they suck together. doh!)



Benji and Heidi. Did a was it Broadway? I coudln't hear or see because of the screams...but I think it was that or Jazz.

Nigel - Said it was fantastic..sensational..and said Hallelujah.

Mary - said AMEN. LOved it.

Dan - Loved it as well. Said the chemistry was fantastic.

Hokidoki - I liked it as well. You can tell they've been danccing together...they were totally into the dance and enjoyed every moment of it. Though i'm a Travis fan I have to say he got schooled this week by Benji and Heidi.



(i'm super-excited for this. i'm such a musical theater dork.)



Next Travis and Donyelle Quick step of doooom.

Nigel - Thought they danced it like they were professional dancers....but NOT professional ballroom. They did the choreagraphy..and said they didn't get the style down. They hopped more than skipped and glided...and he said it wasn't good "i'm afraid".

Mary - Same. She got really technical. She tore at every single detail of the dance with the feet and the arms and the turns and the "closeness" of the bodies. She said a 747 could have landed between them. Didn't like it.

Dan - Said HE loves puting down Nigel and Mary but culdn't this time. He agreed and said it wasn't good enough.

Hokidoki - I don't know quickstep at all. I thought it was good. I saw Nigel dancing in his seat so I thought he would like it. But i guess I kind of know what they were saying. I was really scared when i saw that quickstep on the paper. Quickstep is probably the worst ballroom..no1 really gets it. They also compared travis and Donyelle to Nick Lazzarini and Jamile's quick step from last season..and said it wasn't even as good as theirs. That saddened me...I really thought they would at least give them credit for doing it.

Next was Alison and Ivan doing a Hip Hop Routine.

Nigel - Loved the softness of it. TOld them that it was great. And said it was warm and gentle unlike the crazy upbeat high energy kind of hip hop.

Mary - Agreed. She said it was cute and warm and she loved it.

Dan - Commented on how difficult it is to pull a soft hip hop routine beause it's about performance and feeling instead of just coming out and dancing full out with high energy. He praised shane for the choreagraphy and said it was great.

Hokidoki - it was cute i give them that. They did it well..but I still liked Travis and Donyelle's hip hop more.

Next Natalie and Ryan Contemporary

Nigel - Thought it was beautiful and commented on Ryan. Said this is what Ryan's here to do.

Mary - thought it was good too. It was beautiful and nice.

Dan - Same.

Hokidoki - overrated. This couldn't compare to even jaymz and jessica's contemp. It was bad...they had timing issues....and natalie completely FLOPPED out of her pirouette sequence...I can't believe they diudn't comment on that. I was very mad when I heard these reviews....I was shocked. But I hvae to agree if done right it would have been a very very beautiful piece.

Final Benji & Heidi = Club Mambo

Nigel - FANTASTIC. WOW. LOVED IT. thought it looked professional.

Mary - Same.

Dan - Couldn't find a single negative thing to say about it.

Hokidoki - yes it was high energy yes it was great...but I thought it was a bit unfair to pair them up this quickly. It really makes it hard for other dancers. They already had years and years of chemistry built. I'm happy that all the Benji/Heidi fans get to cheer but c'mon....what the HECK?



omg my boyfriend is a pain.



EDIT4:


Before I start, Im in Cloud 9 right now, so I apologize if I dont make sense. w00t.gif

OK So the judges were Nigel, Mary and Dan.

Travis and Donyelle went first. They did a Hip-Hop routine by Shane Sparks. They wore double-sided masks for the performance so you couldn't see their faces at all. A very weird routine, but very cool. I liked it. The judges didnt like the whole mask thing, and that's basically where most of the critisim came from, they said it took alot away from the performance.

Next was Ivan and Allison doing an Argentine Tango, again. There's really not much to say about this. It felt like I was watching the first one all over again, it was very good though. Ivan stepped up alot and did quite a bit this time. Overall I think the judges preferred the first one, but they still said this one was very good.

Then it was Natalie and Ryan. This poor girl can not catch a break. They did a disco routine. Natalie was amazing!! Dan said he felt sorry for her for being paired with Ryan. Again he didnt show enough personality.

And my dream pairing, BENJI AND HEIDI! Ive probably been anticipating this pairing the most, and they did not disappoint at all. They did a Broadway Routine by Tyce. He gave them more of a churchy feel to this dance. It's kind of hard to explain, you just have to see it. But the judges loved it.

Travis and Donyelle again. They got the Quickstep aka worst dance ever. Seriously they need to stop doing this dance in the show, even Dan said anyone who got the Quickstep was pretty much doomed. They did waaaayy better than Natalie and Musa, but the judges still didnt like it. They said they didnt have the right style for it.

Then Allison and Ivan got Hip-Hop. This was such a cute dance! They went away from the usual aggressive style of Hip-Hop and did more of an R&B feel. They came out with umbrellas and the dance had a very cute storyline, I loved it and so did the judges.

(i'm intrigued to see this uber-cute hip-hop)



Next were Natalie and Ryan doing Contemporary. This was slightly better than the first dance. I wasnt that entertained when I was watching it but they both did a great job. Although, when the judges were giving their critiques it kind of felt like they were saying bye to the both of them

Best routine of the night right here. Benji and Heidi's Mambo. Their chemistry was fantastic ( a given since theyve dance together before). The routine was incredibly fast but they definitely pulled it off. The judges were in awe. Called them the most professional couple to ever be on the show, they loved it.

Random:

Martha, Dmitry and Jason were there. They all held up all these signs with inside jokes, hilarious stuff.
Ryan and Jamile from Season One were also there.

Basically, it was an amazing show, we met lots of dancers and it was great. More info, just ask.



she also said the benji/heidi b'way piece was to something from

dreamgirls

.




more as i find them!
cute boys! squared! squee!
by request, a little benji & travis chest bumpage: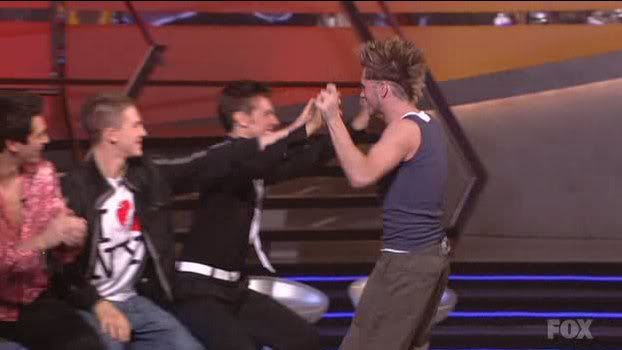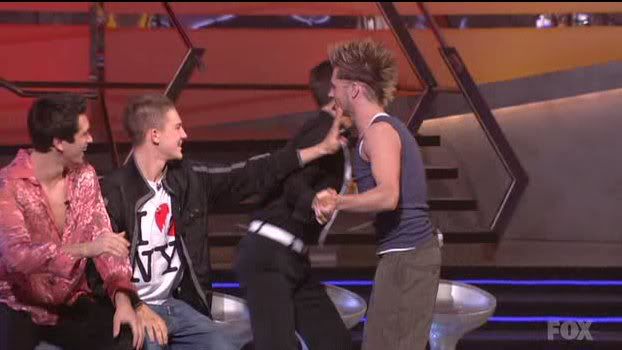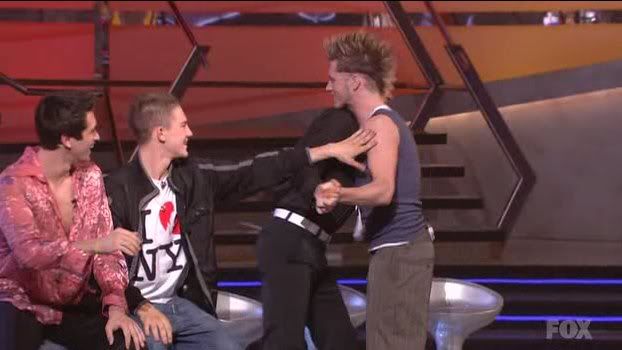 aww! i really can't wait to see them dance together in the final 4 ep. because it HAS to happen.

making lots more caps later -- i have, like, 3 weeks worth of shows to cap. if there's anything that anyone desperately wants cap of, let me know.

just a spoiled little girl.
rumored spoiler:


"Benji draws Heidi. The two dances are mambo and Broadway. WCS will make an appearance during the Bway segment."

hmmm. on the one hand, i'm sure they'll be sensational, but on the other hand, i hate to see benji do a sexy latin dance with his

cousin

. that kind of kills any potential hotness.

but if it's true. eeeeeee for benji + more broadway! i'm such a musical theater geek. i could give donny a run for her money.

EDIT: fwiw, the original poster seems very convinced of the accuracy.

a couple more shopping pics. they're teeny, but hey.

thanks to moose. :)
for your consideration.
just a heads-up: if you're anything like me and consider your ipod, like, practically your child, or lover, or whatever, you probably like putting awesome stuff on it.

like benji videos! the ass-kicking benji fan splitchick has converted a ton of vids to ipod format and uploaded them.

they are here

squee! portable benji? yes, plz.

(i've been meaning to post about that, for, like,

days

, people!!!)

(uh,

split

, i'm assuming you don't mind that i'm posting this. hee. don't kill me?!)

EDIT: big-ass pics from last week.

benji/nat jazz
benji/nat hip-hop
top 10 group shot

EDIT2:

right-click and save these!

top 20 dance - "technologic" and top 18 dance - "get up offa that thing"


tagged: benji schwimmer, so you think you can dance, videos




Sunday, July 23, 2006
land of a 1000 cutenesses.
how the hell could anyone not love benji schwimmer?

how fucking cute is he?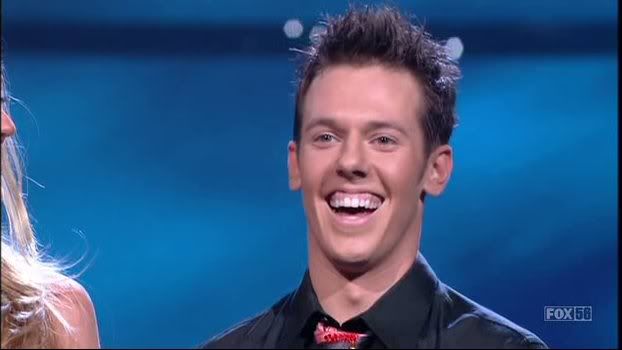 seriously.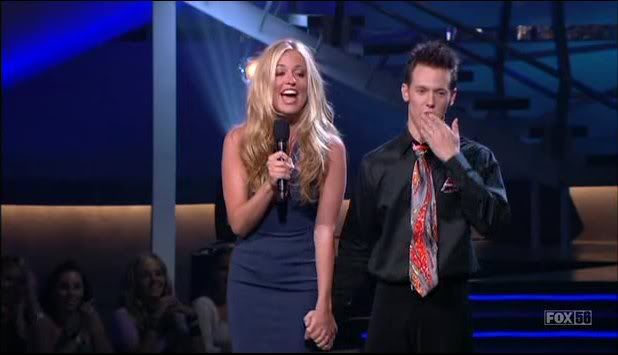 i'm not kidding.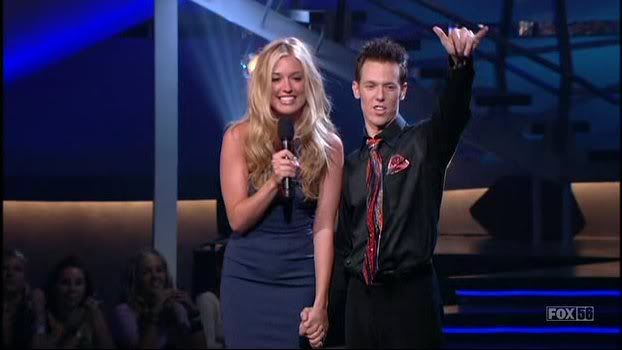 this is a crazy cute boy.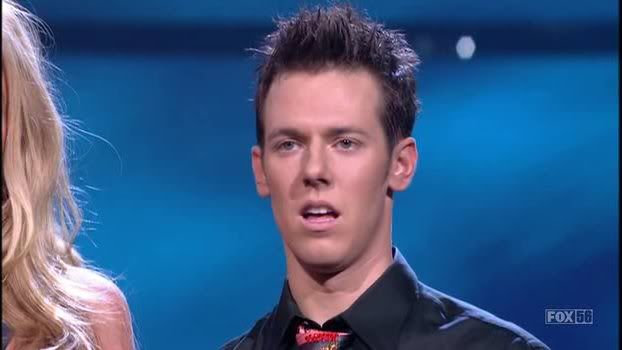 massive amounts of cute, guys.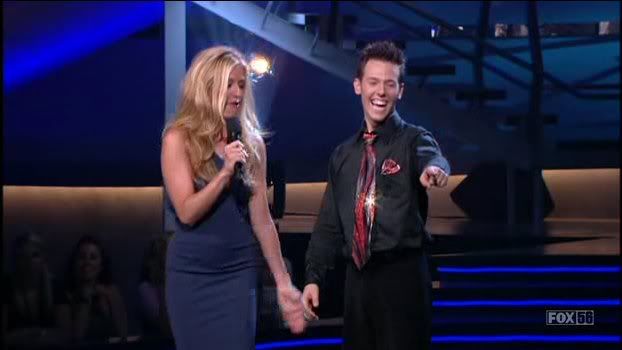 and this? is just hilarious.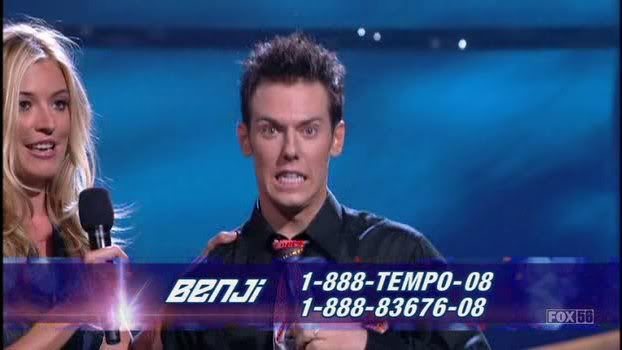 sometimes he's scary (but still cute, duh).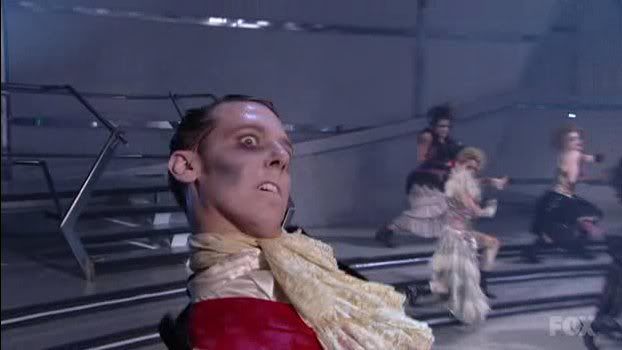 oh, and WHY did no one point out to me that his pants were slit up to his freakin' hip almost?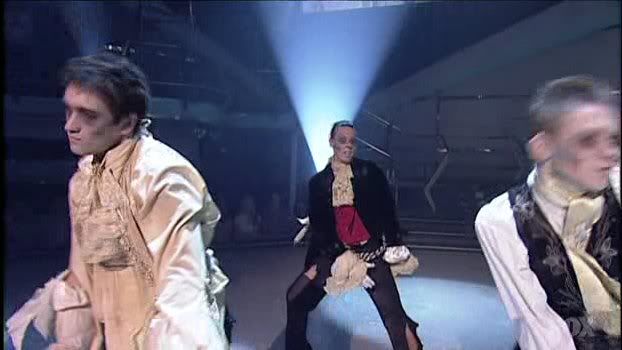 more caps tomorrow, undoubtedly.

uploaded hi-res versions of the (RIGHT-CLICK AND SAVE, PLZ!) benji/nat hip-hop, benji's solo, and "ramalama" group routine to my site. having some technical issues with the jazz, but i imagine i'll have it up by tomorrow. keep an eye on the site, i'll make a note when the new version is up.

oh, and i also put up the behind-the-scenes clip (right-click and save) of benji being concerned about his costume for the waltz. which, omg. i just saw that for the first time today! wtf WAS that? was benji waltzing in a freaky thong ballcatcher thing? ack!

in 24 hours we should totally be all spoiled and stuff. and all will be right with the world! i'm hoping for some kind of hawt benji/allison latin dance. a sexy mambo or a rumba or something. i LOVED the benji/donyelle chacha and i need more latin!benji, but i don't want him being sexy with heidi, for reasons that i hope are obvious. i'd also like to see him get a really sappy tear-inducing contemporary. but i want him to work with wade robson. so yeah. can't benji just do EVERY routine in the show? let's rename it "so you think you can dance...with benji." like when you add "...in bed" to fortunes from fortune cookies, and it makes the fortunes way more interesting, you know?

wow, tangent. hee.

back to the subject at hand! i. want. spoilersssssss.

oh, check out my new livejournal layout! *wins at life*

EDIT: ok, i uploaded benji finding out he's safe on thursday, also.

right-click and save for benji being safe goodness!

aaaaand some caps.

showing trav some support. aw.



he's the only man i think i could ever like this ensemble on. sigh. (and he makes me end sentences with a preposition. damn you, benji. you've undone me.)



aw.



double aw.



no puking on tv, schwimmer. be zenlike.



love.



EDIT2: omg, an anonymous commenter left these AWESOME pics in the comments.

benji with donyelle, lacey and some other chick, shopping and making puzzling faces, hee
benji with donyelle and the aforementioned other chick
the benjelle and some dude with a goatee

benji's wearing his jack skellington shirt! aw. love. squee. etc.

(i'm so lame.)

EDIT5000000: "other chick" = swing dancer tatiana mollmann. thanks, commenter! :D


tagged: benji schwimmer, so you think you can dance