Friday, June 30, 2006
if it wasn't for myspace, i'd have a lot less scantily-clad benji photos
hey mr. dj, put a record on i wanna dance with my baby
everywhere you look is a heart, a hand to hold on to
Thursday, June 29, 2006
suddenly i see
to the hip hip hop, you don't stop
everybody loves, everybody cries
that boy is poisssssssson!
bad to the bone
gooooooooodies!

benji & his bitches. heh. notice he's rocking the sickstep t-shirt. which is cool. his shorts...not so much. i'll let them slide this once.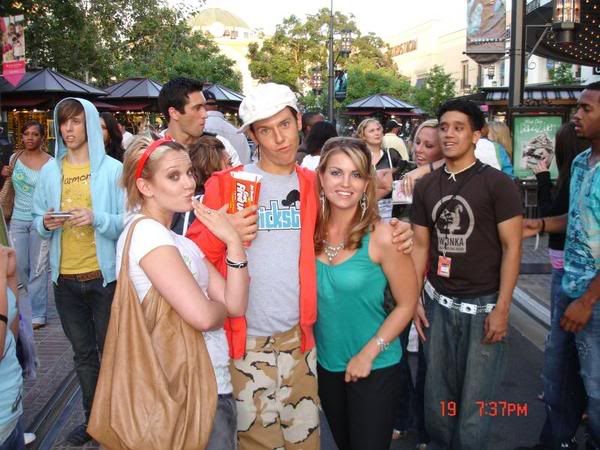 another jack & jill routine, i believe from monster mash 2005. i
love
this one.


download it here!

also, i found (thanks to rickey) a clip of last night's routine. sadly, it doesn't have everyone's favorite after-dance walk of neck-nuzzling hottness, but for now it'll have to do.


EDIT: you know what i meant to say last night, but forgot in my fangirly exuberance [of fantasticisms]? the thing i really adore about donyelle and benji (other than how they're both wicked talented and gorgeous with amazing chemistry) is that both of them, moreso than ANY other couple on that stage, really

sell

whatever's given to them. they really understand what it means to

perform

, and that rocks my world.

more later! plus maybe some wee spoilers about tonight's group performance; a friend of mine was going to the taping.


tagged: benji schwimmer, videos

it's a schwimmer thing
bringing down the geek; bringing up the chic
Wednesday, June 28, 2006
put the needle on it
you just made my list! :O
dig if u will the picture
Tuesday, June 27, 2006
benji schwimmer > you
Monday, June 26, 2006
i love a man in eyeliner
i'm waiting for my wake-up call
Sunday, June 25, 2006
j-squared!
clay motherfuckin' aiken, yo