Wednesday, November 15, 2006
men. who are sexy. y'know, something different.
so, being the shallow bitches aesthetic appreciaters that we are, it really seems as though we here at rx vixen would be remiss in failing to mention that on friday,
people
magazine's "sexiest men alive" issue will be on newsstands.
and, of course, we should probably provide a few visual aids, oui?
first of all, clooney's on the cover. yay clooney! i think he's fabulous, but whatever, he's george clooney and although i wouldn't throw him out of bed, i wouldn't necessarily rush to get him into it. regardless, i can certainly see the appeal, and
confessions of a dangerous mind
rocked.
regardless: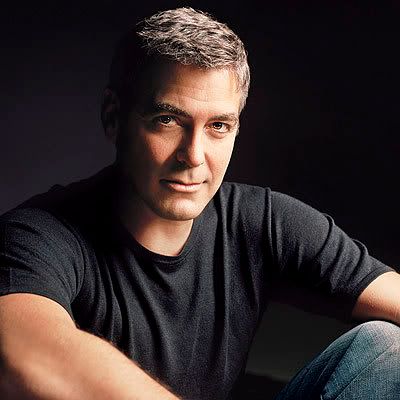 (fwiw, he's the second guy -- following in brad pitt's footsteps -- to be named THE sexiest twice.)
now, in super-excellent news:
JOHN KRASINSKI! oh, boyfriend of mine, how i ♥ you. be mine! he was also on the list last year as the "hot newcomer." i love how this year he's just right up there. i mean, y'know, DUH. but still. *swoons*


john says:

"Being funny is one of my greatest strengths. I can make girls smile when they're down, and when we're having a good time, I can carry on the joke."
in news that i'm indifferent toward, but my girl rx will appreciate: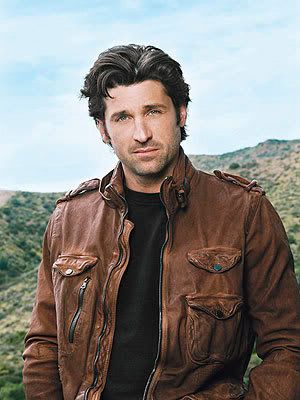 mcdouchey! mcdreamy! i'll admit that he's cute, but i hate his character on GA so i don't want to talk about him. so there. (Don't hate the playa! Hate the game! Or something. - Rx)
patrick says:

"This is so funny. I'm a hunky guy now," he says. "How did that happen?"
RX BLOGJACK #1!

If there's one thing you all need to know about Patrick Dempsey, it's this: as a teenger, he placed third in his age group at the National Juggelers Convention. Also? He aspired to attend clown school. For real.

/END BLOGJACK #1
in WATCH HIS NEW SHOW DAYBREAK TONIGHT ON ABC news: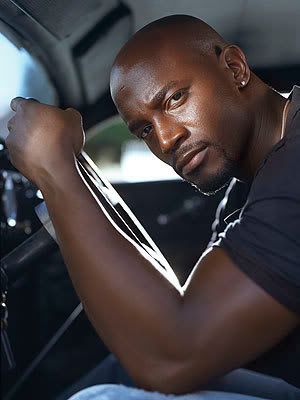 taye diggs is so hot. and he was in RENT, which automatically guarantees my undying love. (unless you're that dude from n*sync.) plus he's married to my tony-winning girlfriend idina menzel.
taye says:

"I want kids. As soon as my wife says the word, I'm there." (

*sigh* - vix

)
in unsurprising but oh-so-yummy news: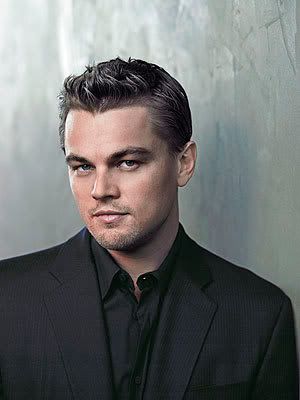 LEO! ♥ after watching
the departed
, i have become a shameless leo fangirl, like, 10 years after everyone else. regardless, he is gorgeous and talented and just...rawwwwr, leo.
(In my middle school home ec class, he was the father of my flour baby. - Rx)
leo says:

"I've gotten to this great place where I'm able to steer the course of my career."
and in "SHOULD PROBABLY WIN EVERY YEAR, SRSLY" news: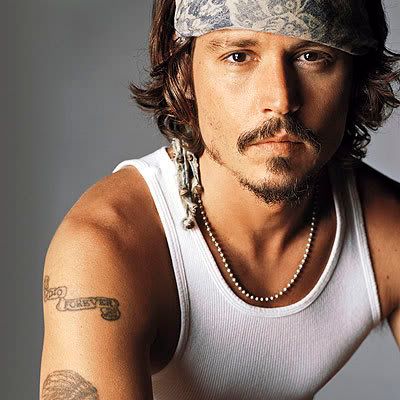 j-depp does funny things to my insides. i just...guh. he is the exact perfect combination of
oh-so-pretty
and ALL MAN.


johnny says:

"The only thing money means to me is the freedom it buys me. Living in the islands is heaven. It'll be easier to give [my kids] a normal upbringing there."
more here at people.com
also, two of my other boyfriends get mentioned as some of the sexiest guys on the internet -- i don't know if that means they'll make it into the mag or not. regardless:
JAMIE BAMBER!
(um. i have no commentary. just general incoherence.)
Fans can't forget the scene in Season 2, Episode 8 of Sci Fi's

Battlestar Galactica

when Bamber (Commander Lee "Apollo" Adama) appeared in a loosely held towel in a locker room. Self-described Bamber Bunnies and Bambettes love to post replays. Admits Bamber: "I can't lie – it's a nice thing. I'm pleased that they are enjoying ... my visage!"
WENTWORTH MILLER!
(you know you want him. plus, read his blurb. he's funny.)
Fans of the

Prison Break

star wonder if the rumors of his sweet tooth are true and how he keeps his skin looking so great. Here, he reveals all.
•

Junk food

: "I have a thing for Reese's Peanut Butter Cups. I'm not a fan of the Pieces. I think they try too hard."
•

Skin

: "I've been told it's a good idea to moisturize. And drink lots of water. And eat Peanut Butter Cups."


other than those guys, i'd like to submit jensen ackles (He was in last year's! Rx) and ed norton. and my babydaddy jason dohring, but that is what they call...how do you say it? oh, yes: not fucking likely. :(

RX BLOGJACK #2!

According to this article, guess who else is featured as one of the Sexiest Dudes of the Hemisphere!



Oh yeeeeeah!

/END BLOGJACK #2
Comments:
Watiti.com
Join me and my circle of friends at http://www.watiti.com, an online social networking community that connects people from all over the world.
Meet new people, share photos, create or attend events, post free classifieds, send free e-cards, listen music, read blogs, upload videos, be part of a club, chat rooms, forum and much more!
See you around! Bring all your friends too!
Watiti.com
Post a Comment
<< Home