Thursday, November 30, 2006
Benji Blogged!
So I KNOW I KNOW....Ive bene a little bit busy these days...hahaha
a quick rundown:



*I did a workshop with Heidi/Ivan/Aly and Tyce...mucho FUN...I actually taught JAZZ, well my own version of it....SWING JAZZ...or as some were calling it....SWAZZ lol

*I was on The Megan Mullaly Show....again...and Im coming back on....for a third time to talk more baout DEMAND

*The DEMAND benefit was AMAZING!!! Everyone worked so hard and the attendees were so nice and grateful!!! We raised (drum roll) over 20,000 dollars!!!! AMAZING!!!!
*I cut my own hair!!! hahaha always a project...I debuted it on Megan and at the DEMAND benefit...Ill probably change it in a week or two as usual...I call it a crawk, cuz its a mix between a crew cut and a diagonal feux hawk
*I attended the US OPEN Swing dance championships with my students over Thanksgiving Weekend. It was a little stressful being around so many people, kind of smuthering a bit, but overall they were so great. Just excited to see me still loving swing...DUH!!! Torri (the little 14 yr. old girl I tried out with on the show WON!!! And many of my other couples/friends didor placed very highly as well so that was nice!!!

*Sin Bandera has a new CD!!!

*I saw a movie for the first time in I don't even know how many months...FOR YOUR CONCIDERATION, by Christopher Guest....amazing!!!

*I am single (not delving into this nor should any of the people on my top friends list should be contacted by ANYONE...I don't care who you are) ...thanks!

*I am booking events and gigs non-stop...crazy times...loving the dance scene.

*I took a class from Donyelle in LA...that was mucho fun.
*Im in the studio with the Audones recording an indie album for fun, when I get a moment...the new stuff is actually pretty decent.*JAY-Z the Jiggaman dropped KINGDOM COME!!!! SO DOPE...the clean version is sooooo amazing!!! doesn't take away anything!
*I went to Disneyland and threw up all over the place!!!

*I spent the night at Heidi's appt. because I missed my flight and we planned more of our content within the DVDs and retrospected life post SYTYCD...great times in NYC

*I've overcome the fear of insulting someone when I need my alone time or space...I seldom get it so if I need it...and if someone doesn't read the warning signs...I'll tel them. My intentions aren't bad...so why feel bad, eh?

*I've been teaching at my home studio, 5678 DANCE STUDIO for the past week and a half, while appt. hunting and helping out for the US OPEN and our Winter Gala which is like our end of the year Christmas recital...if nyone wants to come, call 909 335 0721, that's the studios number...Ill be there, I might even dance, a few numbers or something like that... hurry tho...its on dec 3rd!

*Im taking a year to be single and get used to life and enjoy it. For the first time in a while I feel like that's the direction I need to be going.

*I've been booked for the Billboard Music Awards, Australia, China, Chile, Norway, UK, Canada, and every city known to man in the USA...twice!!!

*DEMAND events are slowly being planned all around the US and CANADA...

*DVD/CD of DEMAND EVENT:1 is coming soon for sale...100 percetn as usual is donated to charity!!!

*Im going to Mexico at the end of the year...To find all the most effected areas of civil war in OAXACA, MEXICO....and find out what we can do to help out.

*Im enrolling in acting and singing lessons....(gee, I wonder why....)

*Im busy, stressed a little, but suprisingly, very Happy!!!

*Much love to you all....till next time...peace....floss...and soooooooooul!!!!

ijneB

Sunday, November 26, 2006
Blame the Tryptophan!
*dusts off blog*

The holidays have had your trusty bloggers bogged down for the last week or so. Also, Vixen's a working girl now and I'm making my triumphant return to the world of continuing education. We do apologize for the lack of blog action though, and we'll do our best not to leave you all unattended. ;)

I know Bev said she's got video of Benji's most recent Megan Mullally appearance, and I'll get that up as soon as I can. In the meantime, here's a video of Benji dropping his pants and whatnot at the DEMAND benefit.



ETA: Benji on the Megan Mullally show! (Thanks Bev!)




Sunday, November 19, 2006
baby on a jensen.
jensen ackles and a baby.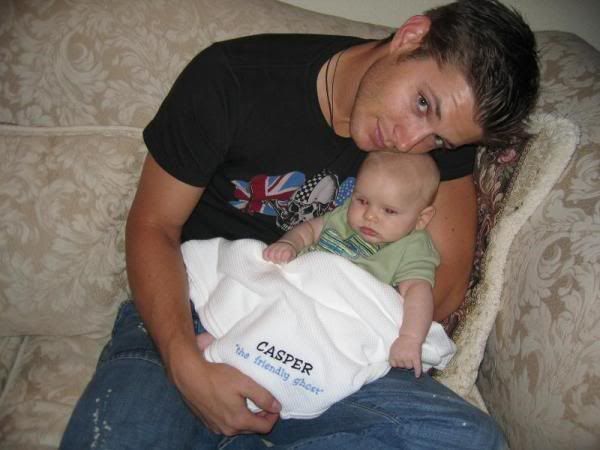 *clutches ovaries*

that is all.

EDIT: nope, not all. speaking of my ovaries: clay aiken and a kid.




he was looking good the other night!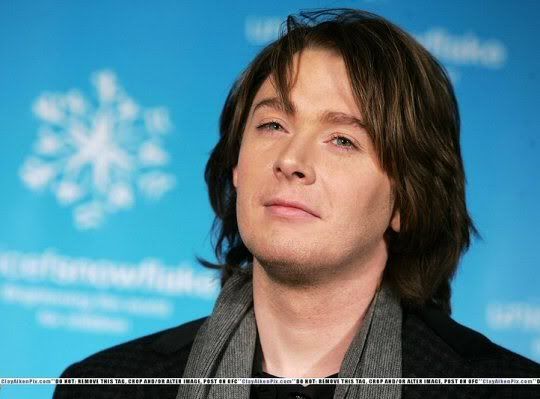 ok, THAT is all. for now.




Saturday, November 18, 2006
krasgasm!
john krasinski reading from david foster wallace's

brief interviews with hideous men

. he's writing and directing the film adaptation.

THIS IS SO NOT FOR CHILDREN. SEXUALLY EXPLICIT AND STRONG LANGUAGE.

IN OTHER WORDS? AWWWWWWWWESOME.


Friday, November 17, 2006
a new order begins.
pirated
harry potter and the order of the phoenix
trailer FOR THE WINNNNNNNN!!! \o/



i am one of approximately seven people in the world who liked book 5 the best, so clearly i am dying of excitement. already. asdlkfhal.

also:



this kiss? looks surprisingly hot.

however? NOT AS HOT AS THIS OMG.



***OC SPOILER FROM LAST NIGHT LIKE WHOA COMING UP AFTER THE FOLLOWING 2 PICS***



*uses ben mckenzie's biceps as a buffer, which, speaking of hot,

HELLO

*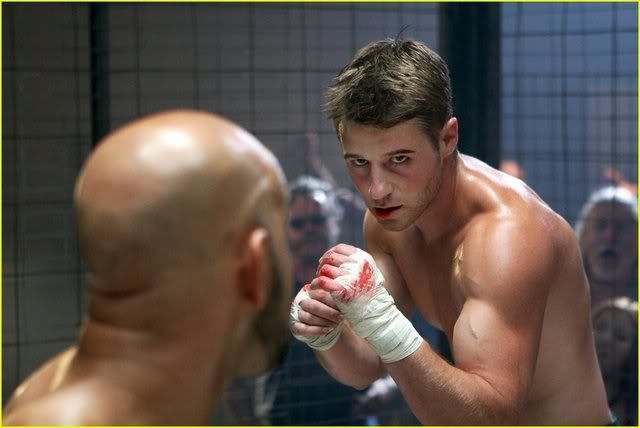 *more hotness buffer in the form of artem from season 1 of SYTYCD, who had a cameo*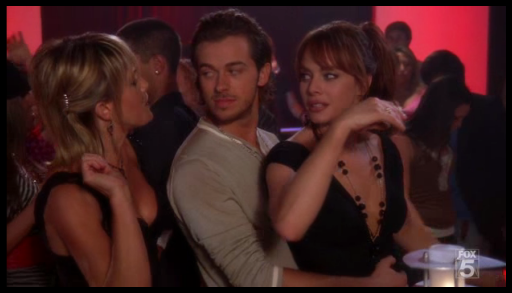 ***OK SPOILERS!***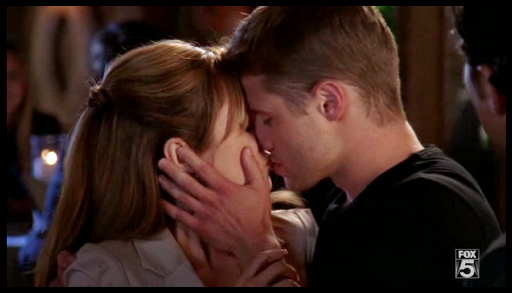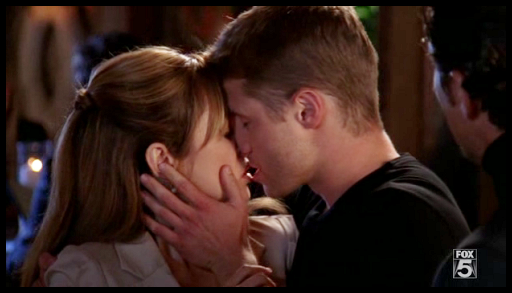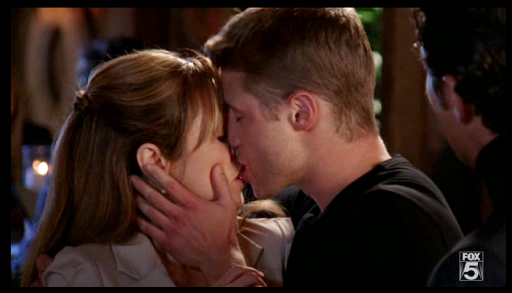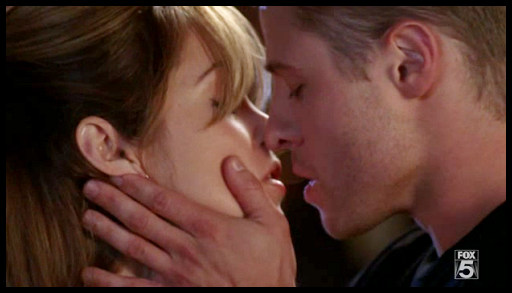 i srsly cannot believe

the o.c.

got good again. but OH MAN DID IT. you should watch it. whoever you are. f'real.




Thursday, November 16, 2006
i like bread 'n butter, i like toast 'n JAM.
in honor of a very special reunion tonight (and all sorts of other AWESOMENESS), i give you a JAM-spam. and by "JAM," i obviously mean "jim & pam of

the office

." and by "JAM-spam," i mean not only jim & pam, but also john & jenna. because you can't have the JAM without the J&J. or whatever. if jenna weren't happily married i would totally campaign for a fischer/krasinski romance. anyway, they're both gorgeous so they should be looked at as often as possible in every combination there is. including sometimes alongside other cast members because it's easier for me to not have to edit photos.

anyway, two of my favorite people in the world:




tongue. and chest hair. and, y'know, JKRAS.



oh hey how did that get there? :O



*blows his party horn* heh.




she is the cuteness.



sdlkfjgsdklgjhdgah. so hot.



LOVE this pic.



heeeeeeeeee. BEST. DUNDIES. EVAR!



old-school!



*squish*



lollllll.

who,

this

chick?



i have read, like, seven fanfics based on this photo. hee.




oh jkras, you vamp.



this picture is everything good in the world. ♥




pam's mom: "so which one is jim?"



aw.



dead of boredom.



guh,



"i wanna be more than that."



a really excellent JAM video set to sia's "breathe me."


a hilarious t-shirt opportunity: choose sides (i have to admit that despite my JAM love, i'm totally on board with karen, too. she is so damn cute, for serious.)





ALSO OMFG:

watch this clip from tonight's episode. so many many many volumes of LMAO. it's not really spoilery, just amazing.

Wednesday, November 15, 2006
YESSSSSSSSS.
men. who are sexy. y'know, something different.
so, being the shallow bitches aesthetic appreciaters that we are, it really seems as though we here at rx vixen would be remiss in failing to mention that on friday,
people
magazine's "sexiest men alive" issue will be on newsstands.
and, of course, we should probably provide a few visual aids, oui?
first of all, clooney's on the cover. yay clooney! i think he's fabulous, but whatever, he's george clooney and although i wouldn't throw him out of bed, i wouldn't necessarily rush to get him into it. regardless, i can certainly see the appeal, and
confessions of a dangerous mind
rocked.
regardless: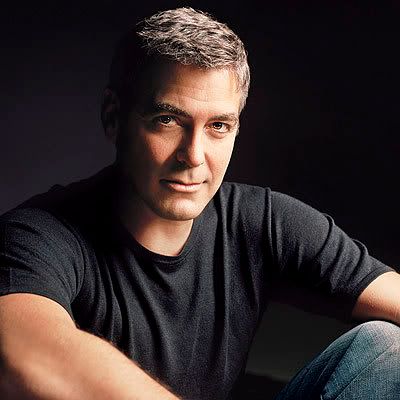 (fwiw, he's the second guy -- following in brad pitt's footsteps -- to be named THE sexiest twice.)
now, in super-excellent news:
JOHN KRASINSKI! oh, boyfriend of mine, how i ♥ you. be mine! he was also on the list last year as the "hot newcomer." i love how this year he's just right up there. i mean, y'know, DUH. but still. *swoons*


john says:

"Being funny is one of my greatest strengths. I can make girls smile when they're down, and when we're having a good time, I can carry on the joke."
in news that i'm indifferent toward, but my girl rx will appreciate: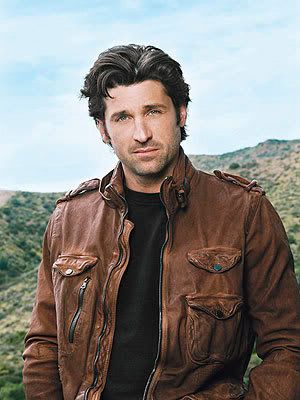 mcdouchey! mcdreamy! i'll admit that he's cute, but i hate his character on GA so i don't want to talk about him. so there. (Don't hate the playa! Hate the game! Or something. - Rx)
patrick says:

"This is so funny. I'm a hunky guy now," he says. "How did that happen?"
RX BLOGJACK #1!

If there's one thing you all need to know about Patrick Dempsey, it's this: as a teenger, he placed third in his age group at the National Juggelers Convention. Also? He aspired to attend clown school. For real.

/END BLOGJACK #1
in WATCH HIS NEW SHOW DAYBREAK TONIGHT ON ABC news: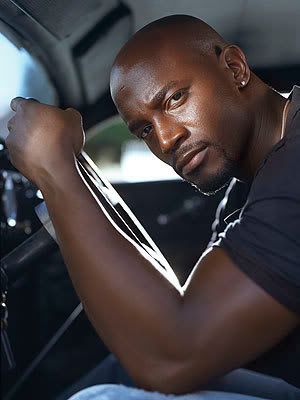 taye diggs is so hot. and he was in RENT, which automatically guarantees my undying love. (unless you're that dude from n*sync.) plus he's married to my tony-winning girlfriend idina menzel.
taye says:

"I want kids. As soon as my wife says the word, I'm there." (

*sigh* - vix

)
in unsurprising but oh-so-yummy news: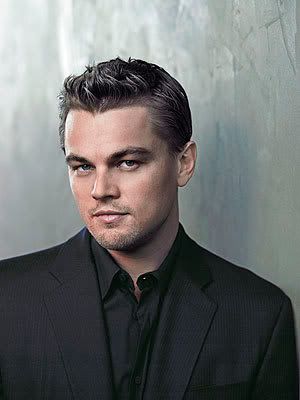 LEO! ♥ after watching
the departed
, i have become a shameless leo fangirl, like, 10 years after everyone else. regardless, he is gorgeous and talented and just...rawwwwr, leo.
(In my middle school home ec class, he was the father of my flour baby. - Rx)
leo says:

"I've gotten to this great place where I'm able to steer the course of my career."
and in "SHOULD PROBABLY WIN EVERY YEAR, SRSLY" news: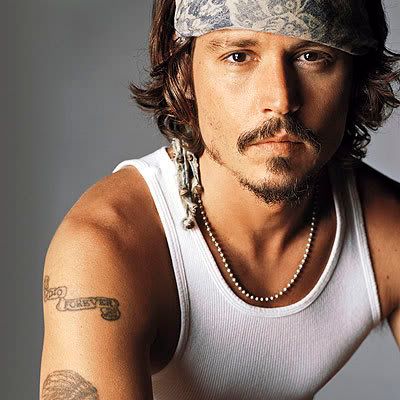 j-depp does funny things to my insides. i just...guh. he is the exact perfect combination of
oh-so-pretty
and ALL MAN.


johnny says:

"The only thing money means to me is the freedom it buys me. Living in the islands is heaven. It'll be easier to give [my kids] a normal upbringing there."
more here at people.com
also, two of my other boyfriends get mentioned as some of the sexiest guys on the internet -- i don't know if that means they'll make it into the mag or not. regardless:
JAMIE BAMBER!
(um. i have no commentary. just general incoherence.)
Fans can't forget the scene in Season 2, Episode 8 of Sci Fi's

Battlestar Galactica

when Bamber (Commander Lee "Apollo" Adama) appeared in a loosely held towel in a locker room. Self-described Bamber Bunnies and Bambettes love to post replays. Admits Bamber: "I can't lie – it's a nice thing. I'm pleased that they are enjoying ... my visage!"
WENTWORTH MILLER!
(you know you want him. plus, read his blurb. he's funny.)
Fans of the

Prison Break

star wonder if the rumors of his sweet tooth are true and how he keeps his skin looking so great. Here, he reveals all.
•

Junk food

: "I have a thing for Reese's Peanut Butter Cups. I'm not a fan of the Pieces. I think they try too hard."
•

Skin

: "I've been told it's a good idea to moisturize. And drink lots of water. And eat Peanut Butter Cups."


other than those guys, i'd like to submit jensen ackles (He was in last year's! Rx) and ed norton. and my babydaddy jason dohring, but that is what they call...how do you say it? oh, yes: not fucking likely. :(

RX BLOGJACK #2!

According to this article, guess who else is featured as one of the Sexiest Dudes of the Hemisphere!



Oh yeeeeeah!

/END BLOGJACK #2